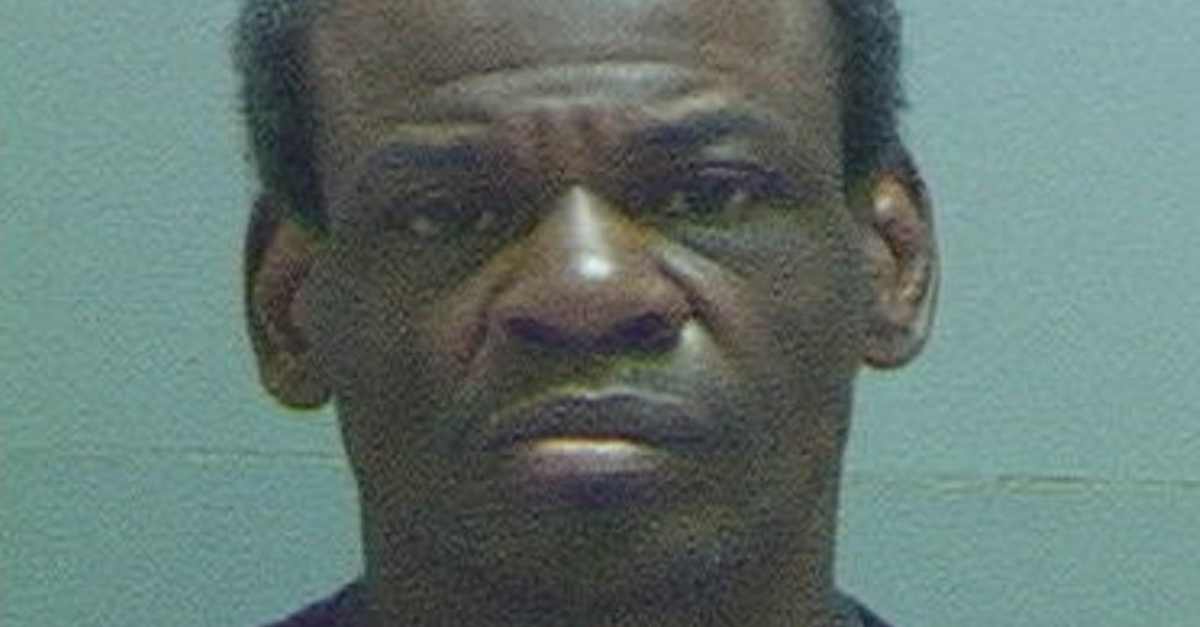 Alan Dale Covington, 50, allegedly announced his attack on a Hispanic family by yelling things like "I'm here to kill a Mexican," but the local prosecutor says they can't charge him with a hate crime enhancement.
"It's only applicable to the lower offenses and not the more serious," Salt Lake County District Attorney Sam Gill told the Salt Lake Tribune. "That's a shortcoming."
Under Utah law, it is only possible to apply hate crime enhancements to misdemeanors, not felonies.
Police say Covington, who is black, attacked 51-year-old Jose Lopez and 18-year-old son Luis Lopez. Luis tried to protect his father, but the suspect hit him in the face with a 5-foot metal bar, cops claim.
Luis sustained serious injuries and had to receive treatment at an intensive care unit. Damage reportedly included a shattered eye socket and cheekbone, and a collapsed sinus.
His family, including Veronica Lopez, reportedly blamed the attack in part on President Donald Trump's harsh rhetoric on undocumented immigrants from Mexico.
Police are taking a way more muted tone when it comes to Covington's alleged motive. They mentioned that he referenced the "Mexican Mafia." That's the name of a prison gang.
Salt Lake City police Detective Greg Wilking told the Tribune on Friday that it seemed like Covington was on drugs and suffered from "mental health issues" that undermined his judgment. He said that the suspect, who previously spent time in prison, was worried about getting attacked by that gang. He argued that the arresting officers emphasized the mafia aspect of the attack, and not on Covington's alleged bigotry against Mexican people.
"He wasn't really based in reality," Wilking said. "We don't want to ignore a hate crime if it's a hate crime, but we don't want to make it a hate crime if there's not that aspect of it."
Salt Lake County jail records show that Covington remains locked up felony charges of aggravated assault, aggravated assault resulting in serious bodily injury, and possession of a dangerous weapon by a restricted person. He was also booked for misdemeanor possession or use of controlled substance, and use or possession of drug paraphernalia.
[Mugshot via Salt Lake County]
Have a tip we should know? [email protected]