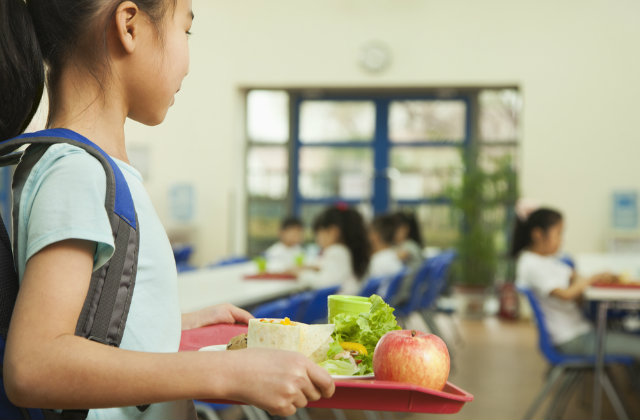 According to supporters, New Mexico has become the first U.S. state to outlaw "lunch shaming." That's when a student or their parents can't pay the lunch bill, so school officials perform certain actions to embarrass the child. This might involve throwing out the kid's lunch food, making them do chores in return for a meal, or making them wear wristbands signifying the bill delinquency. It's a story from 1917 2017.
"People on both sides of the aisle were genuinely horrified that schools were allowed to throw out children's food or make them work to pay off debt," Jennifer Ramo told The New York Times in a Friday report announcing New Mexico's new law. She's executive director of New Mexico Appleseed, an anti-poverty group that supported the reform. "It sounds like some scene from 'Little Orphan Annie,' but it happens every day."
Governor Susana Martinez signed the Hunger-Free Students' Bill of Rights on Thursday in a bid to eliminate that behavior in her state. This law makes it the parents' responsibility to handle delinquent lunch payments, not the child's. That means no wrist bands. No chores.
So it sounds like reform has come to New Mexico. But "lunch shaming" has been reported in one Utah elementary school as recently as 2014. In 2016, an Alabama boy reportedly had "I need lunch money" stamped on his arm.
[Image via XiXinXing and Shutterstock]
Have a tip we should know? [email protected]