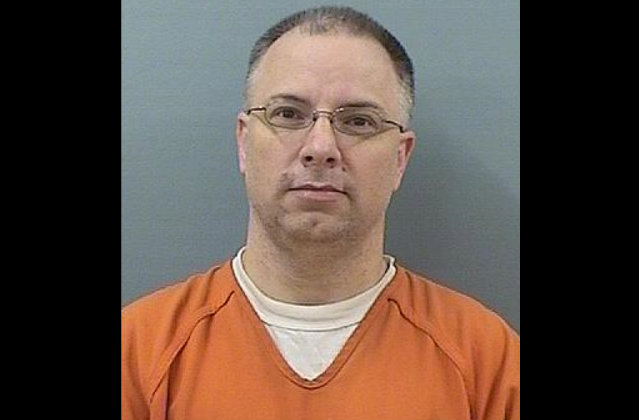 Tennessee-area readers may already know Wayne Allen Willemsen, the man who allegedly pretended to be an attorney, and raped one of his "clients." Over the past year, authorities charged him several times on multiple accusations.
Guess what happened Friday.
Nashville and Davidson County court records obtained by Law&Crime show he was charged again on one count of aggravated kidnapping, and two counts of rape, with the bond set at $200,000.
The Metropolitan Nashville Police first arrested him last April. In a press release obtained by Law&Crime, officers said he pretended to be an attorney, and a woman paid him $800 to represent her in Sumner County. The "client" told police that Willemsen later showed up to her home on March 28, flashed a badge, and threatened to arrest her if she didn't accompany him. She followed the order, and he brought her to his home, where he raped her, investigators claim.
According to cops, Willemsen said he was a paralegal. At the time, police also booked him for failing to update them about required information for the sex offender registry–he was previously convicted in Michigan for sexually assaulting a 16-year-old.
So, yeah, that accusation is bad enough. The thing is, that was just the beginning of Willemsen's Tennessee legal problems. After this arrest, another woman stepped forward with another sexual assault claim, according to an affidavit obtained by WKRN. She said he contacted her on Backpage.com for a massage, then demanded a sex act, which she refused. She said he handcuffed her and flashed a badge.
Willemsen allegedly claimed to have looked up her criminal record, threatened her, and then raped her.
No, that's not the end of his legal woes.
The Tennessee Bureau of Investigation announced in November that he was indicted in Sumner county for theft, forgery, and eights counts of impersonating a licensed professional, according to a press release. Agents said that from March 2016 through 2017, he told victims he was an attorney, and offered to represent them. Authorities said that in reality, he was a "contract employee" for a lawyer, but is not himself a licensed attorney. Investigators claim he walked into the Goodlettsville Police Department and forged his boss's name on a subpoena in order to get an incident report.
Records show that different defense lawyers represent Willemsen in the Nashville and Sumner cases. They did not immediately respond to a Law&Crime request for comment. Willemsen is scheduled for a May 17 court date regarding the Sumner County charges.
[Mugshot via Tennessee Bureau of Investigation ]
Have a tip we should know? [email protected]