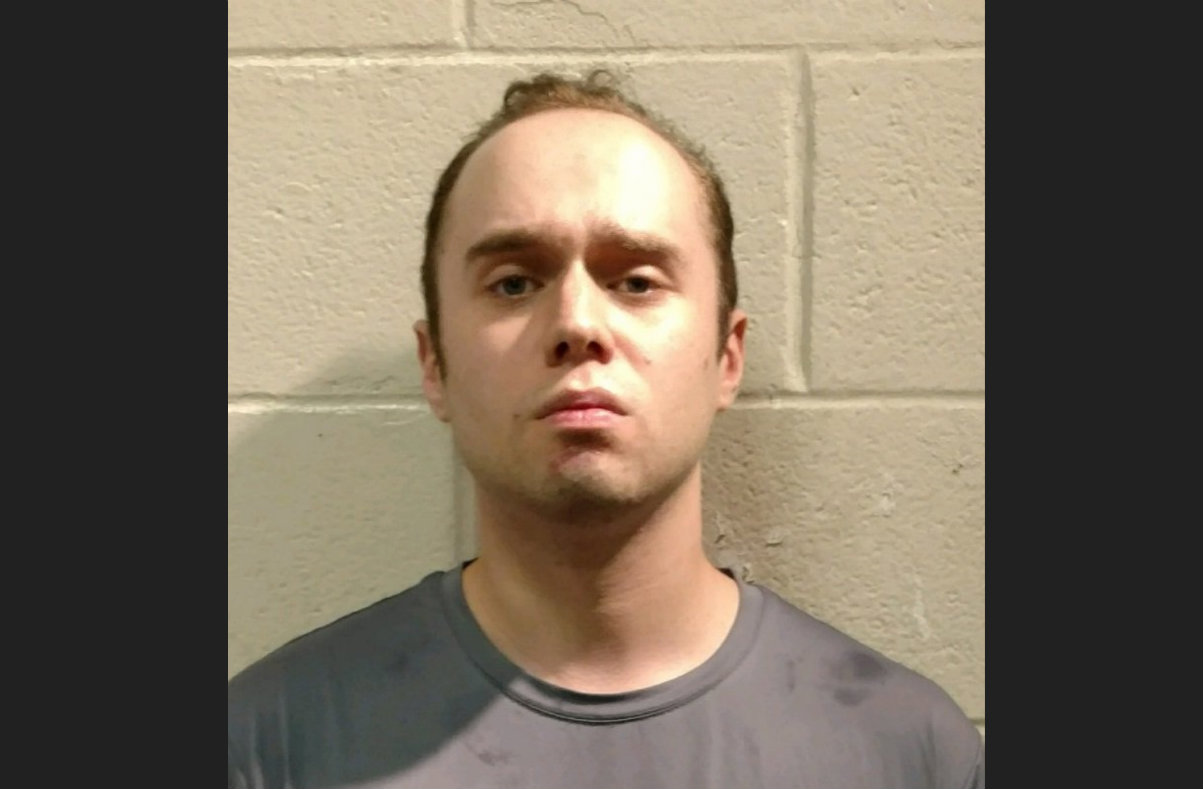 There are few cases stranger than this one. Daniel Beckwitt, 27, is being prosecuted in the second-degree "depraved-heart" murder of Askia Khafra, 21. According to court documents, the defendant had his alleged victim build a bizarre series of tunnels under a home in Bethesda, Maryland.
Creepy details in new court documents. Police say Daniel Beckwitt, charged with killing his roommate in a September 10 house fire in Bethesda, would drive a blinded Askia Kharfa around for hours and then force him to dig tunnels under the house for days. @wusa9 pic.twitter.com/KIXGPpItOq

— Pete Muntean (@petemuntean) May 30, 2018
The documents say Beckwitt admitted to Montgomery County Police that on "multiple occasions" he rented a car, picked up Khafra from Silver Springs and drove him to Manassas, Virginia. From there, he had Khafra put on "darkened, black-out glasses" so the 21-year-old wouldn't know where they were going. He told him it was somewhere in Virginia, but it was actually Beckwitt's home in Bethesda. The defendant admitted that he led Khafra out of the vehicle into the basement, where Khafra was allowed to take off the glasses, and dig tunnels "for punctuated periods of days at a time," according to court documents.
The reason behind this tunnel system remains unclear.
Khafra was found dead after a house fire there last September 10, but Beckwitt was only arrested Friday. The victim's cause of death, according medical examiners, was smoke inhalation and thermal injuries. The alleged killer is accused of disregarding the possible risk to the 21-year-old's well-being.
Cops said the home was a huge mess leading up to the day of the fire. "'Hoarder' conditions," they called it. Piles of garbage and other items. This resulted in "narrow maze-like pathways," which made it hard to move through the home and difficult to leave.
"Moreover, the substantial electrical needs of the underground tunnel complex were served by a haphazard daisy-chain of extension cords and plug extenders that created a substantial risk of fire," court documents said.
Beckwitt faces a maximum sentence of 30 years if convicted in the second-degree murder charge. He has also been charged with involuntary manslaughter. Recently extradited from Virginia, he is scheduled for bond review in Montgomery County District Court on Thursday.
It is unclear if the defendant has an attorney in this criminal case. Beckwitt and his father David are being sued by the county over the tunnels, which the plaintiff said extended past their property line. Law&Crime reached out the law firm representing them in this case, Cowie & Mott, P.A., but a spokesperson declined to comment, even declining to confirm if they are representing him against the murder charge.
[Image via Montgomery County Police]
Have a tip we should know? [email protected]