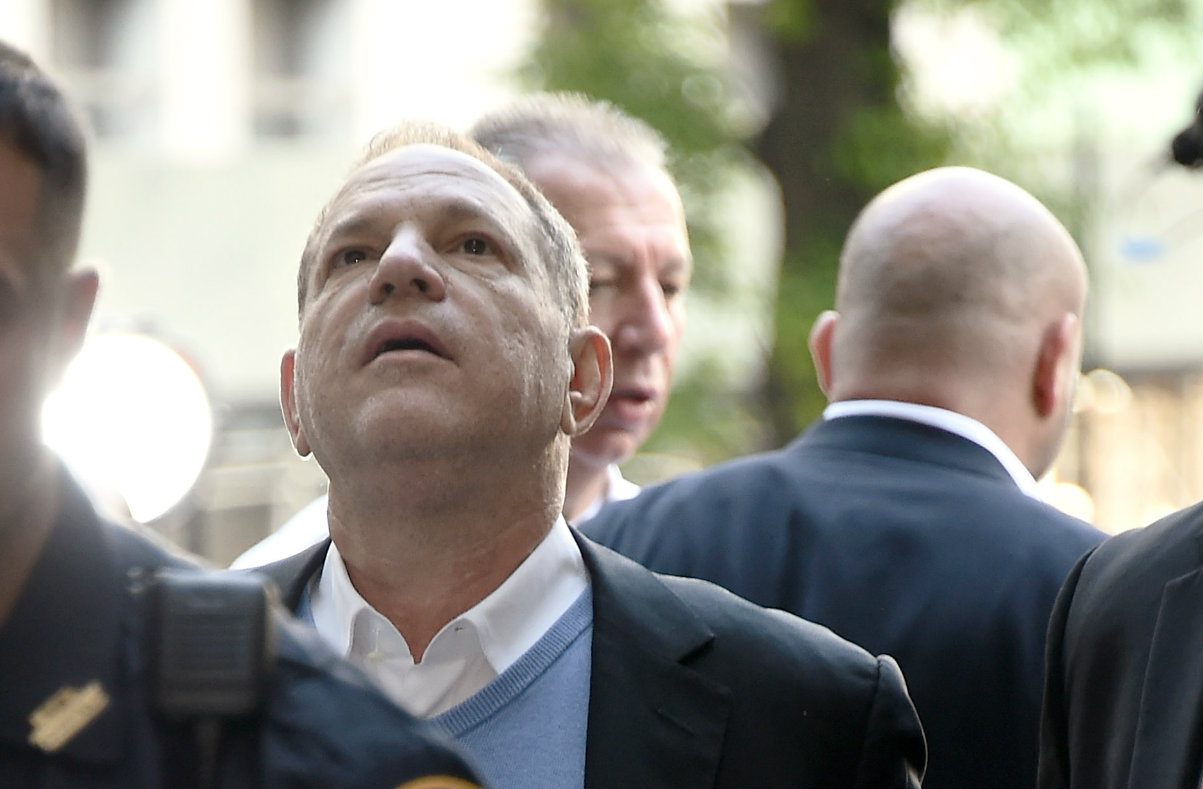 On Wednesday, a New York City jury indicted disgraced movie mogul Harvey Weinstein for rape in the first and third degrees, and criminal sexual act in the first degree.
"This indictment brings the defendant another step closer to accountability for the crimes of violence with which he is now charged," Manhattan District Attorney Cyrus Vance said in a statement. "Our office will try this case not in the press, but in the courtroom where it belongs. The defendant's recent assault on the integrity of the survivors and the legal process is predictable. We are confident that when the jury hears the evidence, it will reject these attacks out of hand."
Weinstein turned himself into police over these charges last Friday. Charges against him stemmed from an alleged incident in 2004. Prosecutors said he forced actress Lucia Evans to perform oral sex on him. He allegedly also raped a second victim in 2013 at the DoubleTree by Hilton Metropolitan Hotel. This other woman remains publicly unidentified.
Defense lawyer Benjamin Brafman denied his client committed wrongdoing, and said Weinstein had had a 10-year-old consensual relationship with the second woman.
Vance previously caught flak for declining to prosecute Weinstein over the alleged sexual assault of Ambra Battilana Gutierrez. Audio from a 2015 NYPD sting operation shows Weinstein admitting to groping the model.
The Chief Assistant District Attorney Karen Friedman Agnifilob said the recording wasn't enough evidence to prosecute, and blamed the cops for not coordinating with the D.A.'s office. Nonetheless, the decision not to prosecute led to unsuccessful calls for Vance to be replaced.
[Image via Steven Ferdman/Getty Images]
Have a tip we should know? [email protected]