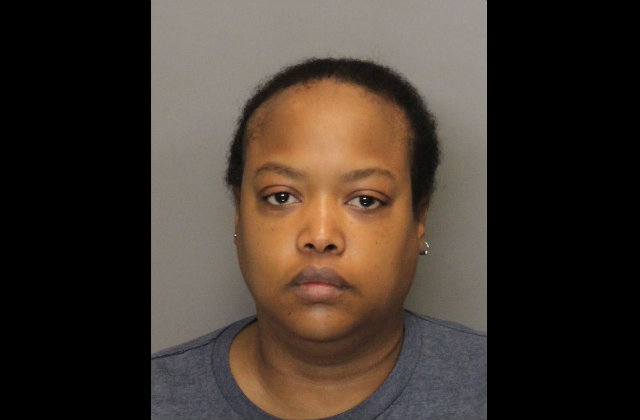 A Georgia woman was found guilty Monday for not only killing her 2-year-old son, but using his identity to get credit cards. Erica White, 42, was convicted on multiple counts, including malice murder, felony murder, aggravated battery, financial transaction card fraud, and forgery. Charges stem from toddler Tyrael McFall's 2014 death. Prosecutors said she and boyfriend Michael Schullerman poisoned the child with codeine. Then they used his passing to collect a $50,000 life insurance policy, and other financial assets. The couple was indicted together.
Prosecutors said a credit card in McFall's name had a $1,500 balance six months after his death. Authorities said there were also bank accounts under his identity, according to a WXIA report.
Schullerman dodged the murder charges after pleading guilty to the financial crimes, and he is currently serving a 20-year prison sentence. That left White to take the legal responsibility for her 2-year-son's death. During the trial, her defense tried to pin the blame on Schullerman. They argued that White loved her child.
McFall lived through a short, difficult life. He suffered from blindness and brain damage after his father Joseph McFall severely beat him when he was eight-weeks-old. The elder McFall is currently serving a 20-year prison sentence for that.
[Mugshot via Cobb County Sheriff's Office]
Have a tip we should know? [email protected]