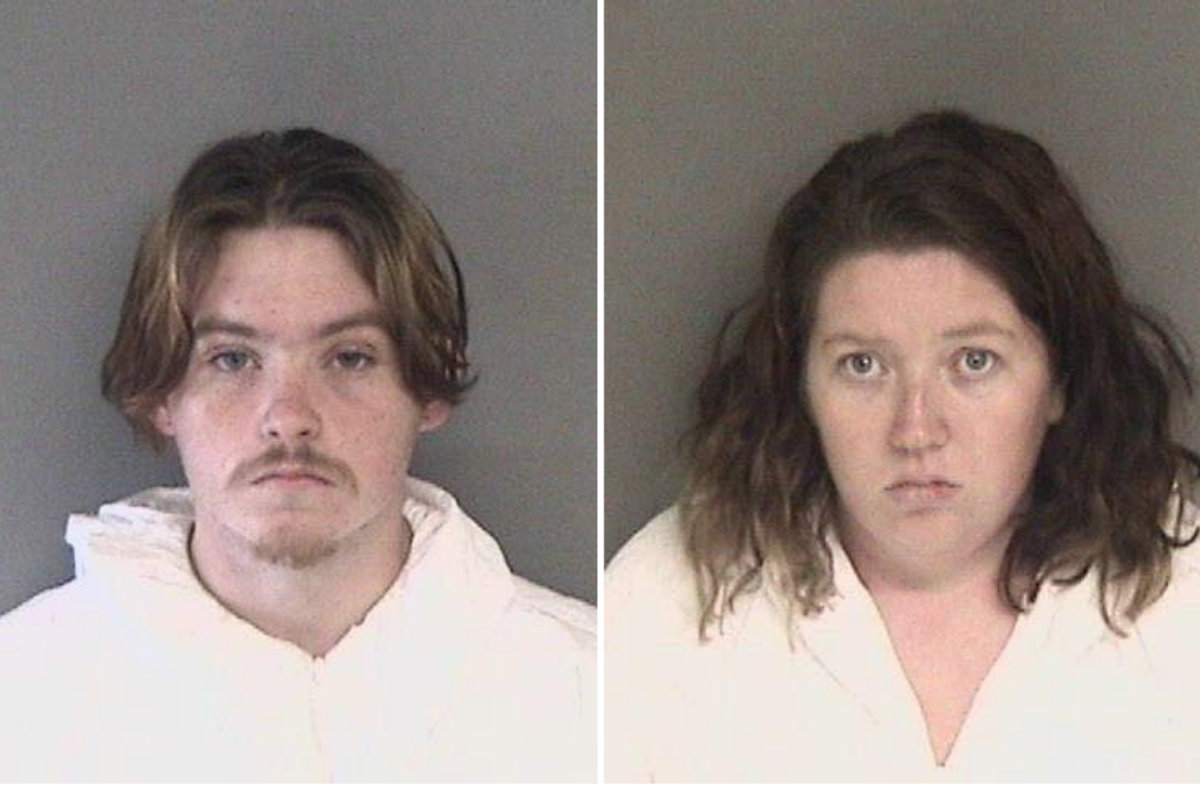 Deputies said 19-year-old Lizette Andrea Cuesta was mortally wounded in a stabbing Monday morning. Even so, she helped find her killers before dying, according to authorities in a KRON report. The Alameda County Sheriff's Office identified Lizette Andrea Cuesta as the victim. Left for dead on a rural road near Livermore, California, she dragged herself until she came across help. A blood trial indicated she went at least 100 years before being found. Authorities air-lifted her to a hospital, where she died of her injuries.
"The last thing that we believe she was able to do was point us into the direction to the people that killed her," Alameda County Sgt. Ray Kelly said.
Investigators arrested Daniel Lee Benjamin Gross, 19, and Melissa Jill Leonardo, 25 for the killing. Records obtained by Law&Crime show that Leonardo faces a count of murder, while Gross is accused of murder, great bodily injury, and use of a deadly weapon. Both are held without bail at Santa Rita Jail, and are scheduled for a plea hearing on March 16.
In a jailhouse conversation with KTVU, Gross refused to say how Cuesta died, but claimed he acted in self-defense after Cuesta elbowed him in the ribs. He did not elaborate on what his behavior entailed, except to say that he "snapped."
"I didn't plan to do this at all," he said, adding "I feel like shit. I fucking hate myself, you know? I wish I could go back in time and that this never happened."
He said that he, Cuesta, and his fiancé Leonardo all worked at the same Carl's Jr. restaurant. The fatal incident happened after he and Cuesta had sex in the back of Leonard's car while Leonardo drove, he said. Gross claimed the victim had previously consented to being tied up with a yellow rope.
Investigators said he admitted to stabbing Cuesta 29 times in the head, neck and back, according to KTVU.
[Mugshots of Gross, left, and Leonardo via Alameda County Sheriff's Office]
Have a tip we should know? [email protected]