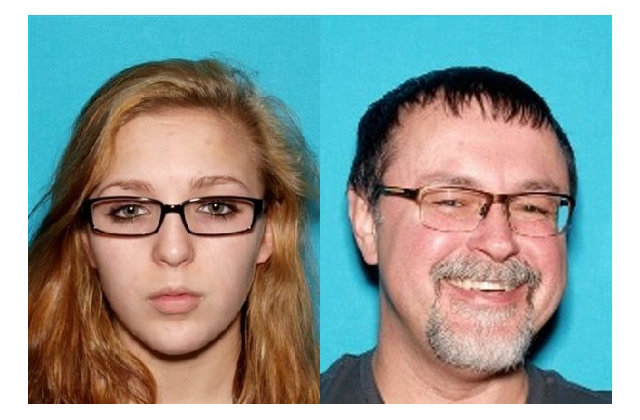 Tennessee Authorities have issued a nationwide AMBER Alert of missing 15-year-old Elizabeth Thomas. The accused kidnapper: a school teacher.
"She may be in the area of Decatur, Alabama," the initial alert said on Tuesday. "Thomas is believed to be in the company of 50-year old Tad Cummins, white male, 6'0", 200 pounds, brown hair and eyes. He is believed to be armed with two handguns and driving a Silver Nissan Rogue, TN tag, 976-ZPT."
Elizabeth is described as having blonde hair and hazel eyes, standing at 5 feet 5 inches, and weighing 120 pounds.
The Tennessee Bureau of Investigation explained the allegation in a statement obtained by NBC4i. They say Cummins used his teaching position "to groom this vulnerable young girl for some time in an effort to lure and potentially sexually exploit her." They also added, "Having last been seen on Monday morning, the individuals could, frankly, be anywhere." Agents suggested that Cummins is trying to stay out of public view.
NEW PICTURES: Various shots of Ted Cummins in the past few weeks, including the vehicle he's believed to be driving. TN TAG: 976-ZPT. pic.twitter.com/mlrPPlcXoQ

— TBI (@TBInvestigation) March 17, 2017
The TBI and Maury County Sheriff's Department say Cummins, who was fired from his teaching job this week, faces charges for sexual contact with a minor, and aggravated kidnapping. He has been added to the state's Top 10 Most Wanted List.
[Images via The Tennessee Bureau of Investigation]
Have a tip we should know? [email protected]