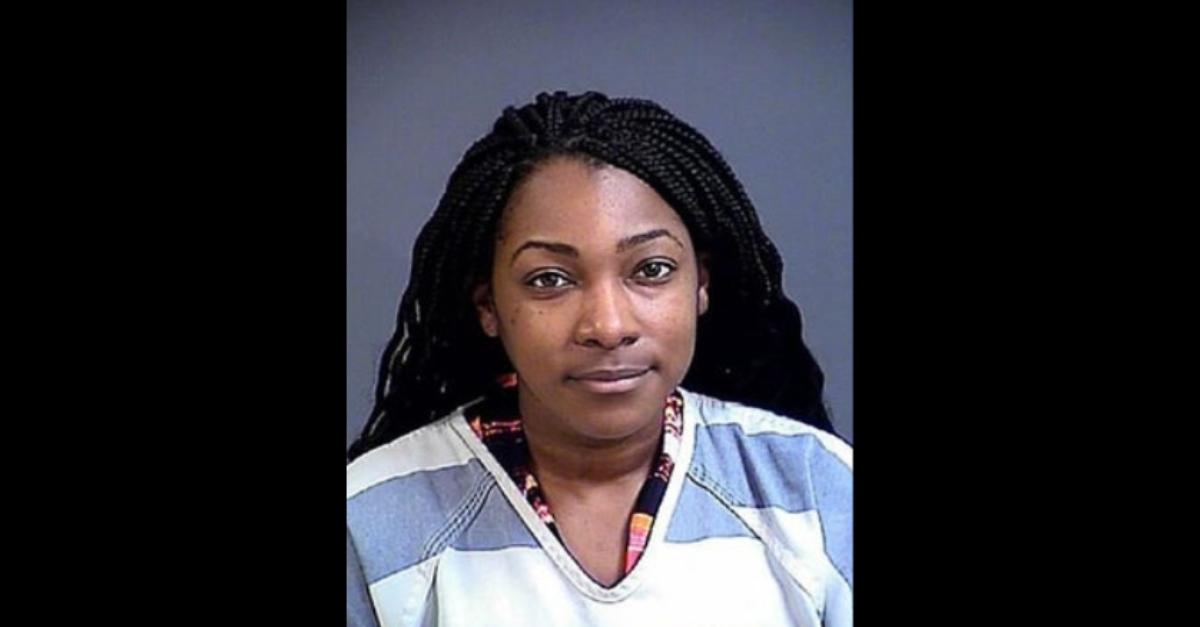 Back in December, former high school teacher Jennifer Danielle Olajire-Aro was arrested after she was accused of having sex with a 17-year-old male student. Now the alleged victim and his mother are suing the Charleston County School District for negligence and intentional infliction of emotional distress, according to The Post and Courier.
The new complaint claimed that Olajire-Aro docked the student's grade nine points after he rejected her. Plaintiffs demand a jury trial and judgment for damages.
Olajire-Aro, a pre-calculus and algebra teacher, was arrested on a count of sexual battery with a student 16 or 17 years of age. She had an "intimate and sexual relationship" with the teen three times between November and December of last year, cops said in a warrant obtained by the outlet. Police say that she confessed.
According to the new complaint, Olajire-Aro started flirting with the teen and talking to him before, during and after class about sex back in Aug. 2017. Plaintiffs allege that she sent him improper messages over the phone and social media, and "encouraged and coerced" him at the school, her vehicle, at her residence, and even when her 10-month-old child was in the room.
The teacher is accused of threatening the boy's grades every time he rejected her advances. The boy started skipping math class to avoid his classmates after Aro's advances became "public, direct and obvious," the lawsuit said.
This peaked in December 2017. The student turned her down for sex, and she knocked down his math grade from a 98 to an 89, the lawsuit said.
But the complaint names the school district, not Olajire-Aro, as the defendant. Platiniffs accuse the school district for having a "history of employees engaging in romantic relationships with students, committing sexual acts on students, storing and viewing pornography on CCSD issued computers, and the like, failed to properly inform or train Aro on the policies and failed to properly supervise Aro to ensure she was not in violation of said policies."
In an unrelated case, a school district employee was accused of using a work-issued computer to access a website featuring child pornography.
A school district spokesman declined to comment to the Courier about the new lawsuit. They said Friday that they no longer employed her as of last Jan. 22.
Olajire-Aro's criminal case is working its way through the Charleston County Circuit Court. She was indicted June 4, but no further hearings are scheduled as of Monday afternoon, according to records obtained by Law&Crime.
[Mugshot via Cannon Detention Center]
Have a tip we should know? [email protected]