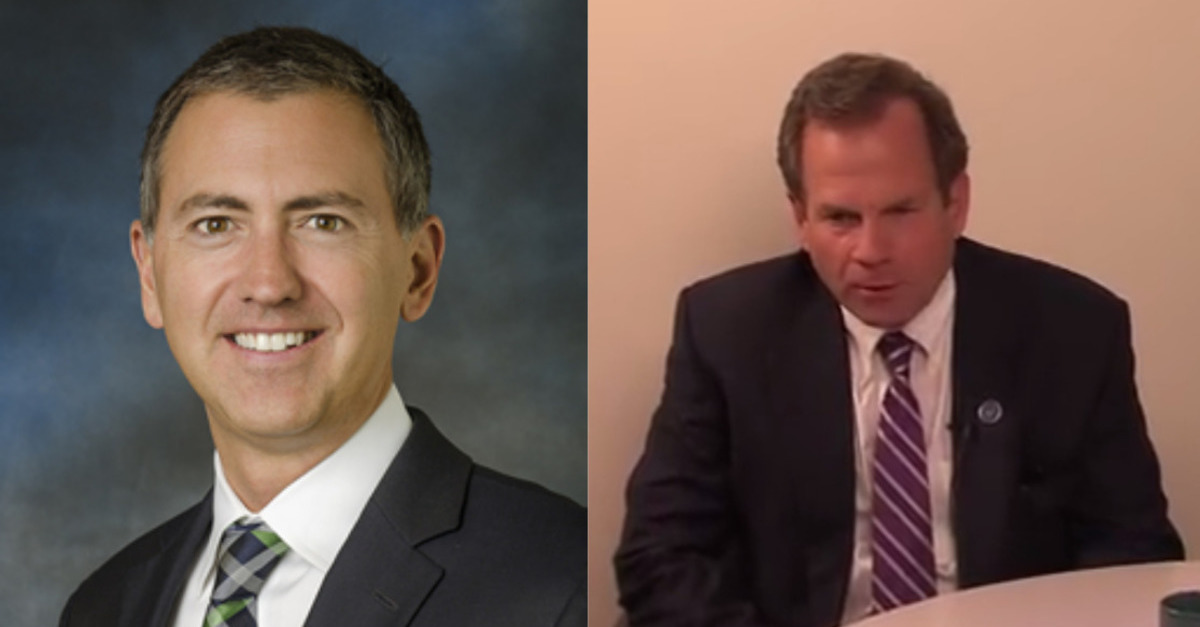 Brett Kavanaugh's appointment to the Supreme Court took a hit on Sunday when a woman told the New Yorker that the increasingly unpopular nominee exposed himself to her during a dorm party at Yale during the 1983-84 school year. Deborah Ramirez is pressing for an F.B.I. investigation into the matter and is now reportedly represented by counsel.
Here's what we know about her two publicly-named attorneys.
John Clune is a specialist in Title IX, the federal gender equity law prohibiting discrimination on the basis of sex in educational institutions passed by the U.S. Congress in 1972.
Clune works for the Boulder, Colorado-based firm of Hutchinson Black and Cook–largely considered the premier Title IX litigation firm in the country. Clune described the utility of the federal statute in an interview with the Boulder Daily Camera. He said:
I think it's empowering. The courts are generally not impressed by the reputation of the school or the athletic prowess of an offender. It is the one forum where a freshman rape victim can hold the most powerful employees of a school responsible for their misconduct. The process feels very empowering for victims. You also feel very much like David and Goliath, but you've got more than just one rock.
In one high-profile case, Clune and his team sued Florida State University over their apparent failure to protect a female student's Title IX rights after she was allegedly sexually assaulted by Heisman Trophy winner Jameis Winston.
In another big case, Clune and his team sued University of Oregon over allegations that Ducks basketball team members gang-raped a female student on multiple occasions. The university eventually settled for $800,000.
In additional comments to the Daily Camera, Clune said his typical motivation is not getting alleged victim money from their school, but achieving some sense of normalcy so that they can continue on with their education:
We get calls from victims that say they don't want to sue their school, they don't want to drop out of their school; they want to get things back on track. Our mentality is not, 'Let's sue the school.' It's, 'How can we get things back to a state where the young woman can continue to go to school and like her school and be proud to be there?'
Stanley Garnett is another high-profile attorney from Colorado. Currently a senior partner for the Denver-based firm of Brownstein Hyatt Farber Schreck, Garnett co-chairs the firm's government investigations and white collar defense group and brings a wealth of insight to Ramirez's team.
Garnett has previously appeared before the Supreme Court as well as various federal and state appellate and trial courts. He also formerly served as Boulder County's district attorney for nearly a decade.
While in office, Garnett had a shaky reputation as a would-be criminal justice reformer–but noted he was unable to do much of what the progressive community in Boulder, himself included, would have liked. In an interview with the Daily Camera just before he was term-limited out of office in early 2018, Garnett said:
The reality of the jail right now is that we have a jail that is overcrowded, very overcrowded. It is outdated. It does not have the kind of humane, progressive facilities that I think the people of Boulder County would expect its jail to have…Another problem with the jail is that our facilities for housing women inmates are both very small and insufficient for the population that we have. And I've been very frustrated we haven't made more progress. Now, the jail is a tricky issue for me because, as the district attorney, I'm not responsible for the jail.
In later comments during that same lengthy interview, Garnett put himself a bit at odds with his new partner on the Ramirez team. When asked about Obama administration era guidance strengthening Title IX's protections for student victims, Garnett cautiously criticized the move as being intrusive on local control over the law enforcement process.
He said, "I think the problem is created when the federal government decides to meddle in an issue that's always traditionally been left to local law enforcement, which is the investigation and prosecution of criminal sexual behavior. And that's what happened with Title IX."
Garnett was originally named in the Jane Mayer–Ronan Farrow exposé detailing Ramirez's allegations against Kavanaugh. Of his client and the charges against Kavanaugh, Garnett said the following:
We're carefully evaluating what the appropriate next steps would be. I do believe an FBI investigation of this kind of character-related information would be appropriate, and would be an effective way to relay the information to the [Senate Judiciary] committee. She's as careful and credible a witness as I've encountered in thirty-six years of practicing law.
[images via screengrab and Hutchinson Black and Cook with permission]
Follow Colin Kalmbacher on Twitter: @colinkalmbacher
Have a tip we should know? [email protected]