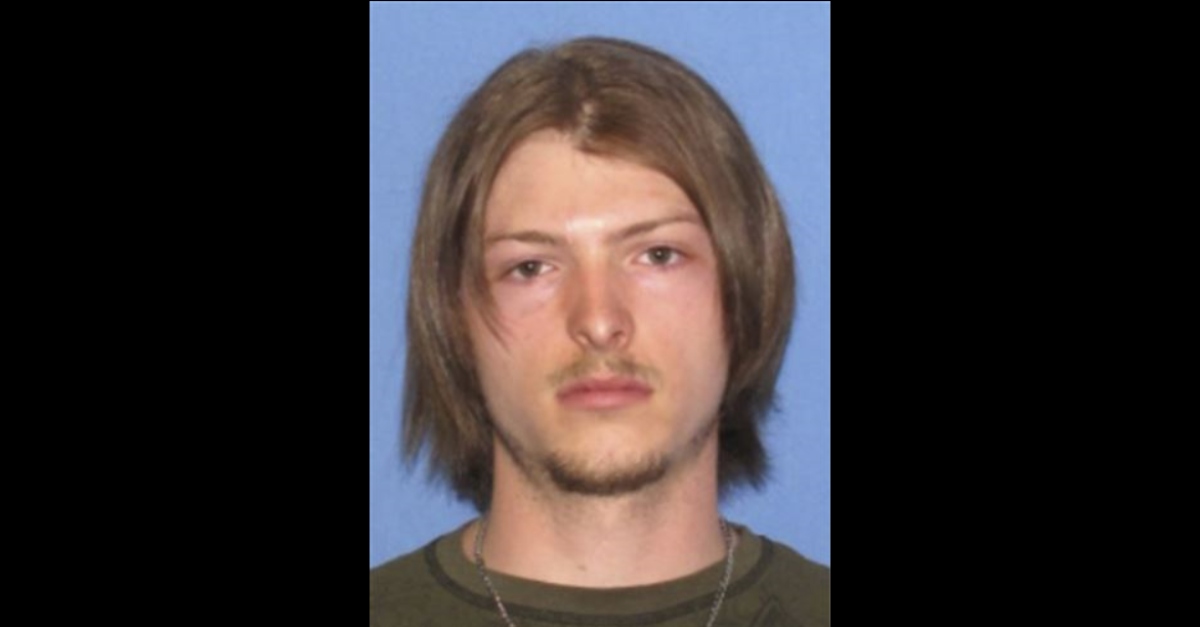 Edward "Jake" Wagner, one of the suspects in the 2016 mass murder of Hanna May Rhoden and her family, broke up with her while trying to raise a young daughter together, according to details in a WLWT report. An unnamed Rhoden family member told the outlet that in the weeks before the killings, this man attempted to get Hanna to grant him parental rights to their daughter, but she said no. Court documents showed that Wagner sought custody six days after the deaths.
The news organization said they weren't able to find custody documents from before April 22, 2016. That's the day eight Rhoden family members were fatally shot across three trailers and a camper in Ohio. Autopsy results reportedly showed that all but one of them were shot multiple times in the head. Prosecutors charged Wagner, his father George Wagner III, mother Angela Wagner, and brother George Wagner IV, last week, but the family faced public scrutiny for the crimes long ago. Jake Wagner told The Cincinnati Enquirer in 2017 that he and his family moved to Alaska so his daughter wouldn't hear about the case as she grew older.
The court documents showed that he filed for the custody of his daughter, now 5, on April 28, 2016. Wagner told the court that he co-habitated and had an "exclusive romantic relationship" with Rhoden from 2013 to 2015.
In late March 2015, Hanna decided that I worked too much and that I did not have enough time for her. Therefore, Hanna ended our co-habitation and exclusive romantic relationship. Hanna and I continued a non-exclusive romantic relationship while we shared the parenting of Sophia
He said that Rhoden got pregnant in August 2015, and insisted that he was happy even though she said that she wasn't sure if the baby was his. The couple finally ended their relationship in September 2015. A Pike County judge granted Wagner custody on June 16, 2016.
Hanna Rhoden was 19 when she died. Prosecutors are also charging Jake Wagner of unlawful sexual conduct with a minor, and claim he started having a relationship with the victim when she was 15 and he was 20.
Angela Wagner's mother Rita Newcomb and George IV's mother Fredericka Wagner were also charged with allegedly trying to cover up the murders. They pleaded not guilty. John Kearson Clark Jr., an attorney for the murder defendants, told Law&Crime on Tuesday that he and his office declined to comment, but added that their clients "eagerly look forward to their trials, and to have their day in court so they can vindicate their names."
The other victims in the murder were identified as 38-year-old Dana Manley Rhoden, 40-year-old Christopher Rhoden Sr., 20-year-old Clarence "Frankie" Rhoden, 16-year-old  Christopher Rhoden Jr., 44-year-old Kenneth Rhoden, and 38-year-old Gary Rhoden, and Clarence's 20-year-old fiancée Hannah "Hazel" Gilley.
[Mugshot of Jake Wagner via Ohio Attorney General's Office]
Have a tip we should know? [email protected]