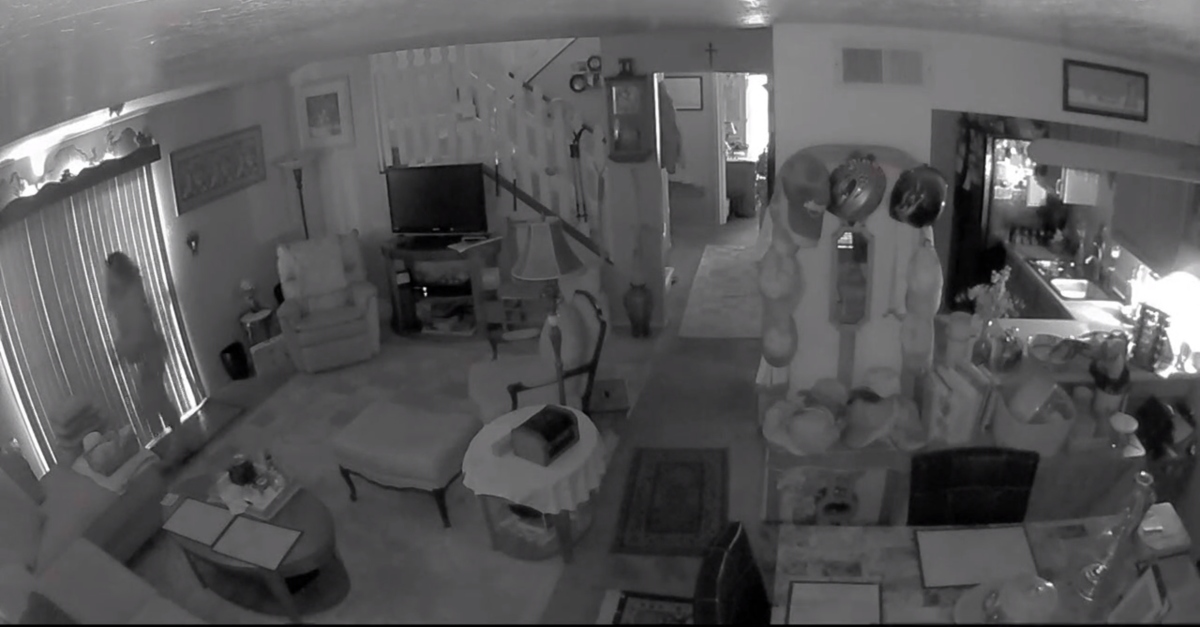 A California man says his home security camera caught some surprising suspects burglarizing the residence.
"They are robbing me blind, and it's my next door neighbors," James Kirkpatrick told 12 News. "Wow." He said got a security alert on his phone he was in Chicago, and discovered that women were burglarizing his home.
"I put in security cameras since I wasn't home a lot, he said. "So I did. And I really didn't think that they would be as effective as they were."
He called the cops, and police arrived at the scene. Investigators alleged that when they went to warn neighbors about what happened, they saw that Tracey McMillan, 56, was wearing the same clothes as one of the burglars.
"They had finished their interview and walked away and looked at the video and realized those are the people who are in the house," Kirkpatrick said. he said McMillan and he lived next to each other for 17 years.
Another woman, 53-year-old Barbara Valenzuela, admitted to the crime, police said. Kirkpatrick claimed that the women stole jewelry, electronics, and a gun.
Available footage shows one of the women walking around Kirkpatrick's living room and hallway. Police can be seen later on, entering the home with guns drawn.
Kirkpatrick said that he no longer felt safe living in the residence.
"I'm not sleeping real good and I'm thinking, even today as my wife and I were waking up, we're feeling the depression of all of it," he said.
McMillan and Valenzuela could not be immediately reached for comment. It's unclear if they each have an attorney in this matter.
[Screengrab via James Kirkpatrick and 12 News]
Have a tip we should know? [email protected]