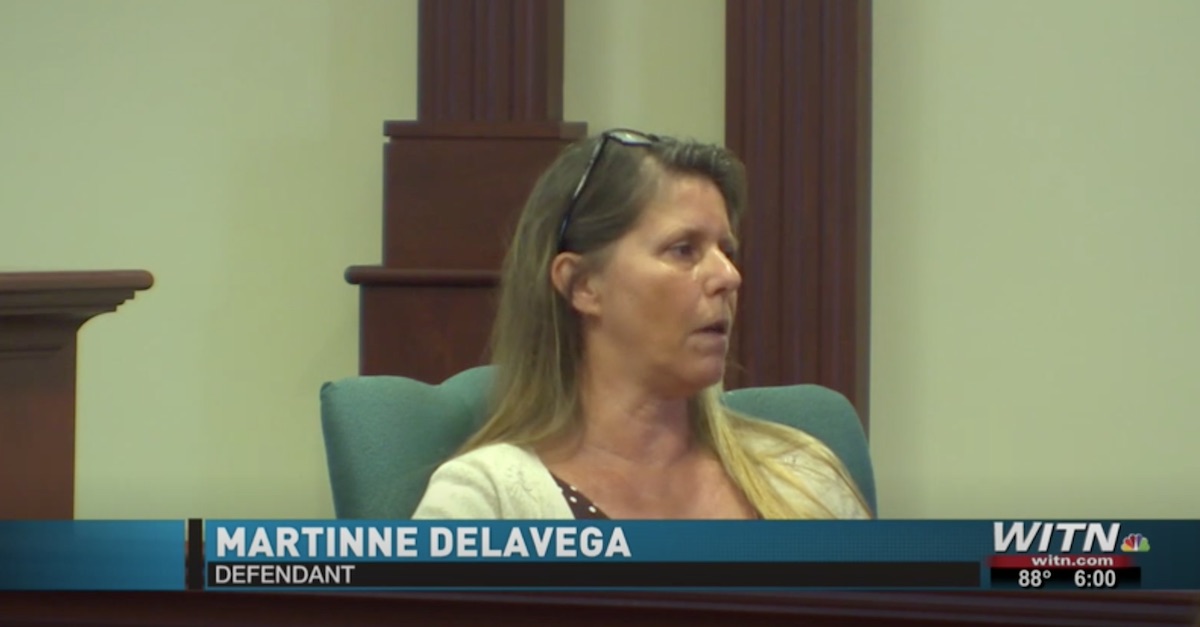 A 54-year-old North Carolina woman who was charged for maliciously castrating her boyfriend by biting his testicles has been found not guilty by a jury.
The case against Martinne Delavega stemmed from a domestic incident in Sept. 2015. While the prosecution argued that Delavega's bite left her boyfriend permanently disfigured, her defense answered that what was done was done in self-defense.
The prosecution claimed that the boyfriend was attacked after he told Delavega he was leaving the residence they shared and that it was over between the two. According to WITN, Delavega said it was the other way around.
She said that she wanted him to move out, that he reacted by trying to assault her and that she bit his scrotum in an act of self-defense.
The argument apparently started at a bar.
Delavega testified that she feared for her life and did what she had to do, since she "couldn't get away." She said the man pinned her down.
"I just started biting, I thought I bit his leg and then he yelled 'you bit my ****s,'" she said.
The two are no longer together. Delavega's ex reportedly spent much of Tuesday in court telling his side of the story, saying "I live in this community. I work in this community. It's embarrassing."
The jury was not convinced and Delavega avoided a maximum sentence of eight years behind bars.
[Image via WITN screengrab]
Have a tip we should know? [email protected]