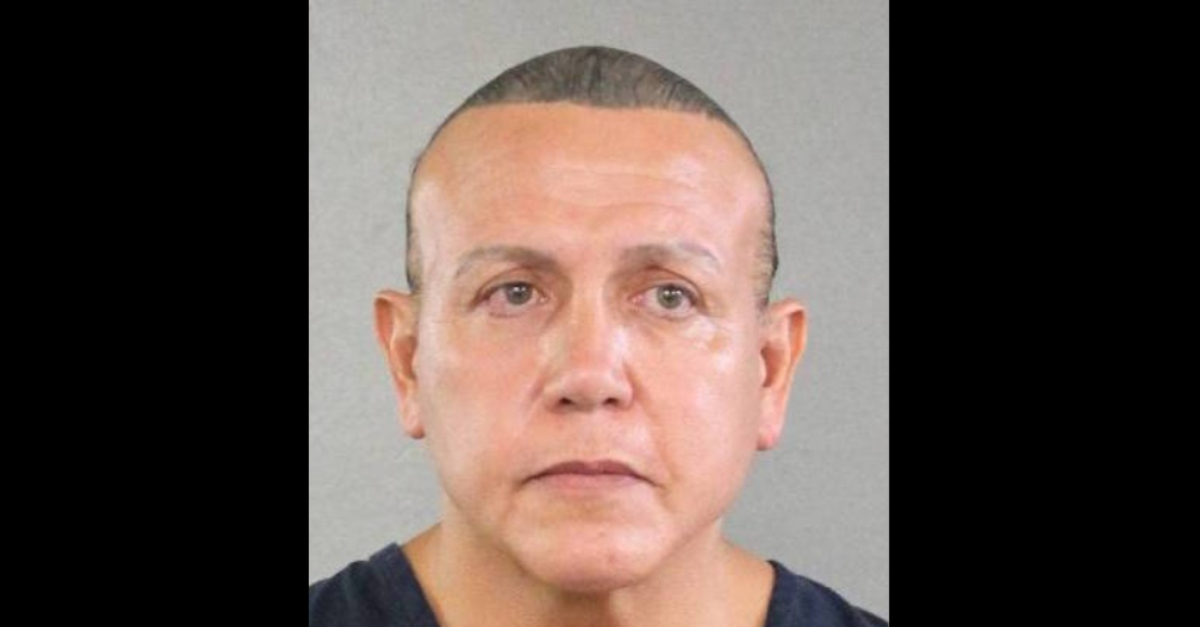 Here's another bizarre story about Cesar Sayoc, the man charged with mailing IEDs to critics of President Donald Trump. A lesbian couple told The Miami Herald that Sayoc threw urine at them during a road rage incident on March 16. There was a police report, but no arrest was made, and it's not immediately clear why police didn't go forward with the case.
Indiana Parra said she was riding a moped with her girlfriend Rimbow Gomez. She said a white van covered in political stickers went up next them, then the driver (Sayoc) starting yelling at them. She and Gomez claim he tossed two cups of urine at them. The first missed, but the second hit Gomez.
He told them to get off the road, and called them a slur.
"He had this evil laugh that I will never forget," Gomez said.
They sped off, but the man chased after in his van, and apparently attempted to chase them off the road, they said. They ended up having to go to the Hollywood Police Department.
"A maniac Trump supporter threw piss on us," the women said in the police report obtained by the outlet.
Cut to October 26. Sayoc was arrested. Prosecutors said he sent 16 IEDs to 13 recipients, all of whom were critics of Trump. His gaudy van was covered in political stickers.
The couple said they recognized him as the man who threw urine at them. If he had been arrested over that road rage incident, "He probably would not have had the opportunity to do the shit he did," Gomez said.
Sayoc's federal attorneys, and a spokesperson for Hollywood police did not immediately respond to a Law&Crime request for comment.
The alleged homophobia checks out with other statements about the defendant. One of his former employers prevously claimed that he said all gay, black, and Jewish people should all die.
Sayoc pleaded not guilty in the bomb plot case.
[Mugshot via FBI]
Have a tip we should know? [email protected]