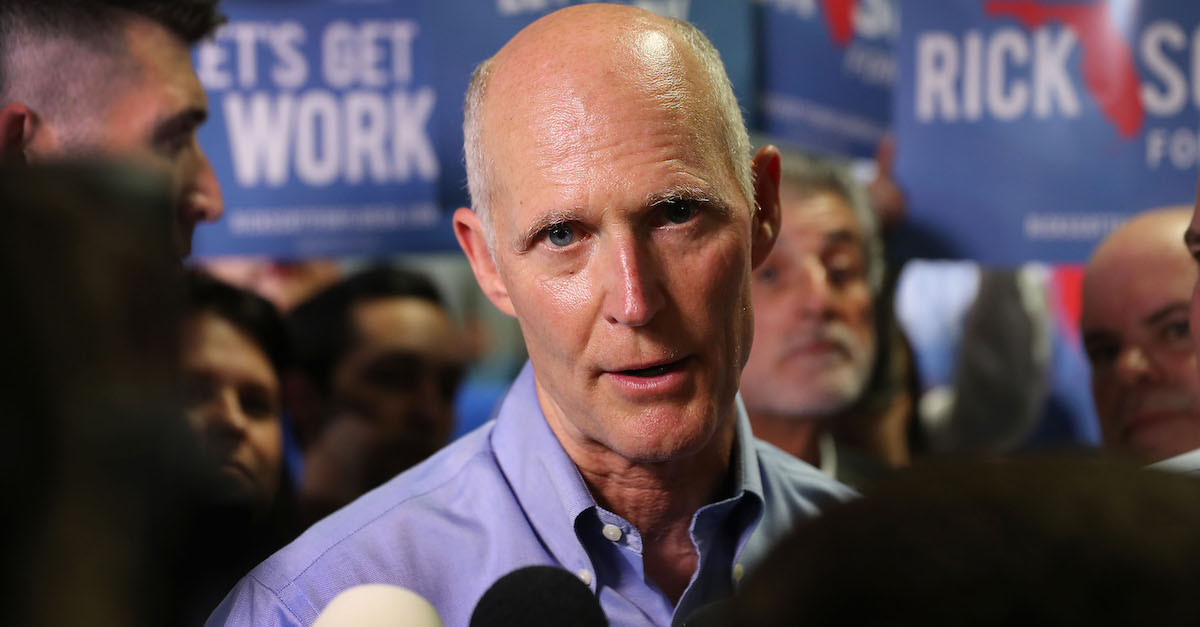 The Broward County elections supervisor at the center of midterm election controversy in Florida has been suspended.
Florida Gov. Rick Scott, who recently defeated Democratic incumbent Sen. Bill Nelson after at the end of a heated recount, announced that Dr. Brenda Snipes has been suspended for "malfeasance" and incompetence. Republican Rep. Ron DeSantis ended up defeating Democrat Tallahassee Mayor Andrew Gillum in the gubernatorial race.
Scott signed an executive order on Friday immediately removing Snipes from office, the Miami Herald reported.
"Every eligible voter in Florida deserves their vote to be counted and should have confidence in Florida's elections process,"he said. "After a series of inexcusable actions, it's clear that there needs to be an immediate change in Broward County and taxpayers should no longer be burdened by paying a salary for a Supervisor of Elections who has already announced resignation."
Snipes previously indicated that might not stay in this job much longer, hinting she would step down.
"It is time to move on," Snipes said, according to local WPLG. "I haven't finalized that. I'll just check with my family. They'll tell me what I'm doing."
Then she announced her resignation, which would have been effective as of January 2019. Scott suspended her in advance of that.
Snipes' office was the target of a lawsuit from Scott, and a judge ruled that the county violated the constitution in how they dealt with public records.
Florida Judge Carol-Lisa Phillips ruled Snipes had to hand over voting records, as requested by Scott in an emergency filing. Phillips ruled that Broward County "violated [the] constitution by not following open records laws."
"Once again, this court finds that Broward County is under the nation's microscope because of an election," Judge Phillips said. "This court finds that there has been a violation of the constitution and the public records act in the withholding of public records." As CBS Miami reported, Judge Phillips said Snipes had to "allow immediate" viewing and copying of requested records.
All the while President Donald Trump and Rick Scott openly alleged there "rampant fraud" was afoot. Scott said that "unethical liberals [were trying] to steal an election."
Former Governor Jeb Bush, who appointed Snipes in 2002, was critical of her performance during this year's election.
"There is no question that Broward County Supervisor of Elections Brenda Snipes failed to comply with Florida law on multiple counts, undermining Floridians' confidence in our electoral process. Supervisor Snipes should be removed from her office following the recounts," Bush said in a Twitter post.
Ronn Blitzer contributed to this report.
[Image via Joe Raedle/Getty Images]
Have a tip we should know? [email protected]