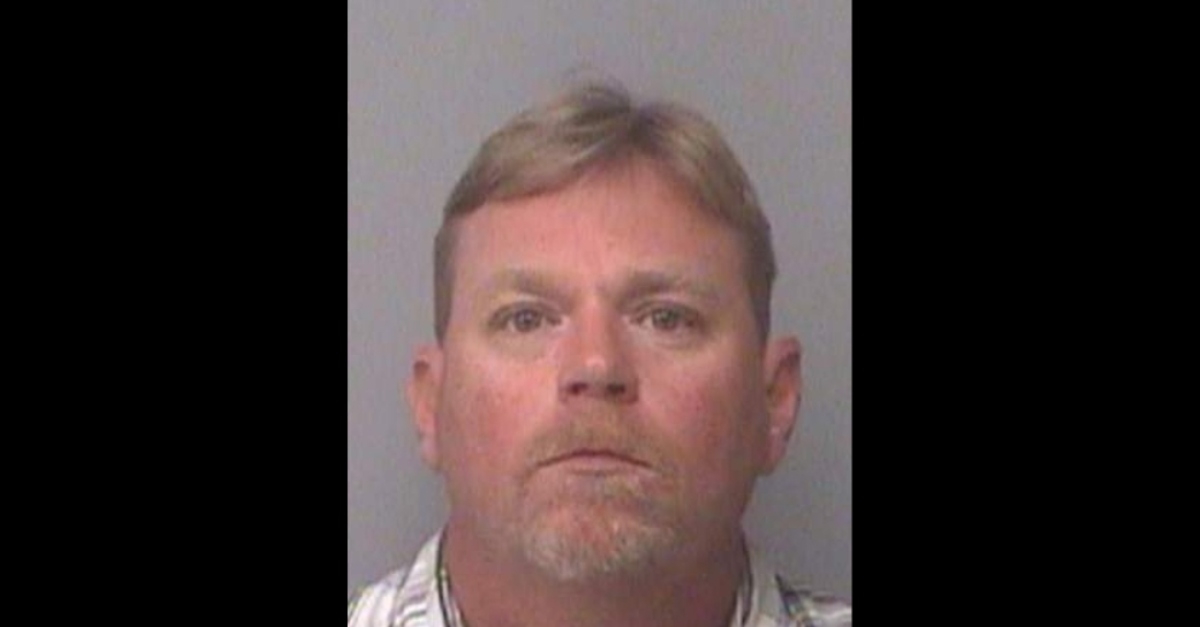 A Florida man charged with groping a 16-year-old McDonald's employee allegedly said he "was just being friendly." John Francis Jones, 44, is charged with one count of misdemeanor simple battery.
The worker told Pinellas Park Police that the man and his four children were eating at McDonald's on the night of Sept. 30, according to the arrest report obtained by Law&Crime. They were finishing up their meal when the father claimed that his order of chicken nuggets was missing some. She said she brought him out some nuggets, but when she turned her back to him, he grabbed her butt, and giggled. McDonald's management allegedly confronted him, and he allegedly said he "was just being friendly." Police said all this was caught on surveillance footage.
That video was obtained by WFLA. Amber Santiago identified herself as the staffer's mother, and claimed the girl was 16.
"It's inappropriate what he did and it's not acceptable," said Santiago, speaking to the outlet before Jones' arrest. She said she and her husband arrived at the McDonald's within 10 minutes of her daughter calling her after the incident. A police report was filed.
"I'm not going to minimize this man's actions by any means," she said. "What he did was wrong and he needs to be held accountable."
Jones posted $500 bond on Thursday, according to Pinellas County records. It is shown that his lawyer put in a written not guilty plea on Monday. The attorney did not immediately return a Law&Crime request for comment Monday night.
[Mugshot via Pinellas County]
Have a tip we should know? [email protected]