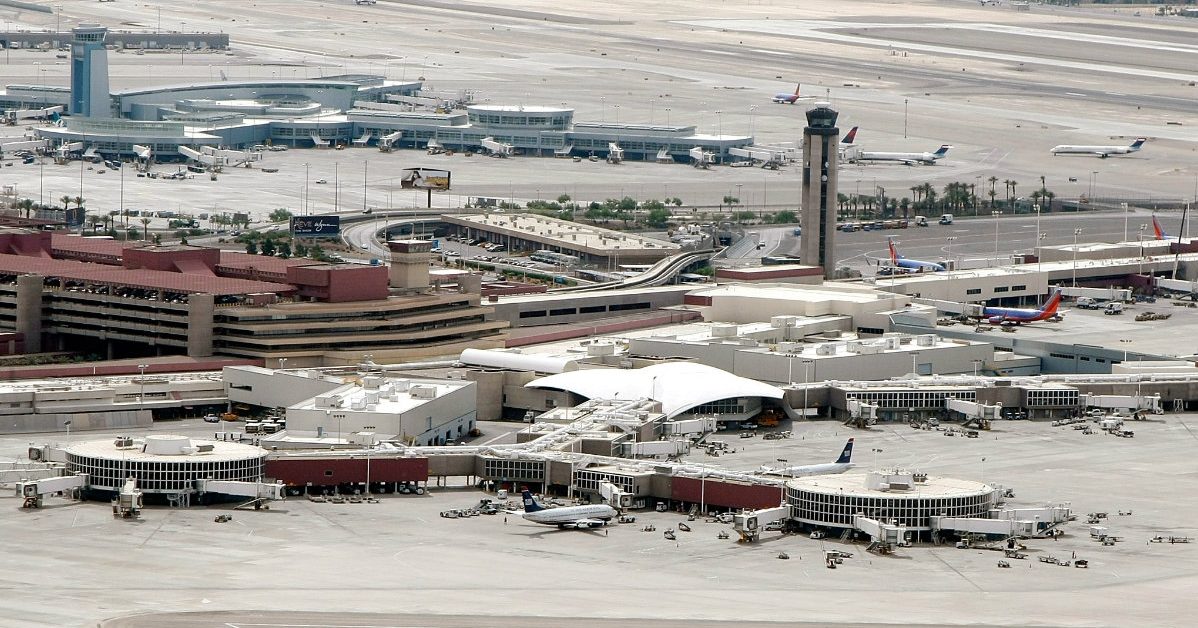 Let's say that, for whatever reason, you are unwelcome at a family wedding. What a tough situation. How to handle it? Do you falsely accuse your dad and brother of being terrorists? An Oregon man admittedly did just that.
Sonny Donnie Smith, 38, pleaded guilty on February 1 in federal court to violating a statute that prohibits making harassing telephone calls.
According to the Department of Justice, he admitted to contacting the security offices at McCarran International Airport in Las Vegas, Nevada, and the Midland International Air and Space Port in Midland, Texas. Family members were traveling through those airports, and he falsely accused them of being terrorists. Investigators with the FBI later realized these relatives had done nothing wrong, and that Smith made the calls due to a family feud.
He faced up to two years in prison and one year of supervised release for this, but instead got three years of probation in his sentencing hearing on Thursday.
"I'm sorry to everybody for what I did," he said in court, according to The Oregonian.
The plea agreement said that he make the accusations after he was told he wasn't welcome at a wedding his father and brother were going to.
The father and brother did not attend the hearing, but both the prosecution and defense said these two supported the negotiated sentence. Smith's attorney Todd Bofferding claimed to have spoken to the father before the sentencing.
"He told me he just wanted Sonny to be well," Bofferding said. "That he doesn't harbor any resentment."
Opposing any community service hours for Smith, Bofferding told the court his client suffered from high anxiety, and takes anti-anxiety and anti-psychotic medication, according to the outlet. Smith needs to work on emotional well-being, the attorney said.
[Image via Ethan Miller/Getty Images]
Have a tip we should know? [email protected]