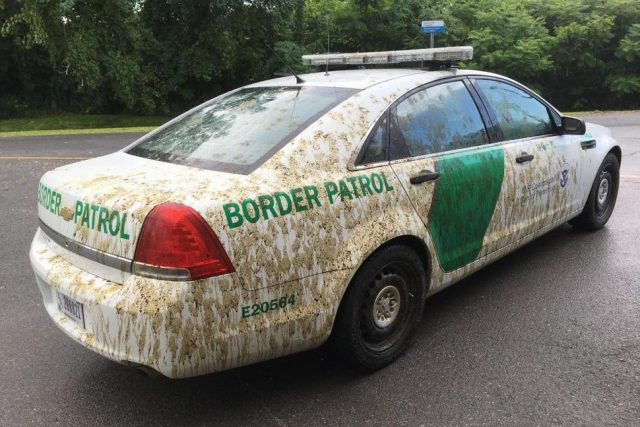 NORTH HERO, Vt. (AP) — A Vermont man accused of spraying liquid manure on a marked U.S. Customs and Border Protection car after confronting an agent about immigration enforcement is scheduled to appear in court.
Fifty-three-year-old Mark Johnson, of Alburgh, is due in court on Thursday on assault and disorderly conduct charges.
Johnson told The Associated Press on Wednesday that the incident occurred after he asked the agent why authorities weren't doing more to arrest immigrants who are in the country illegally and working on Vermont farms. He says the agent was rude.
Johnson says he didn't know the car was behind him when he turned on his spreader.
Agency spokeswoman Stephanie Malin says Vermont prosecutors are handling the case.
Have a tip we should know? [email protected]