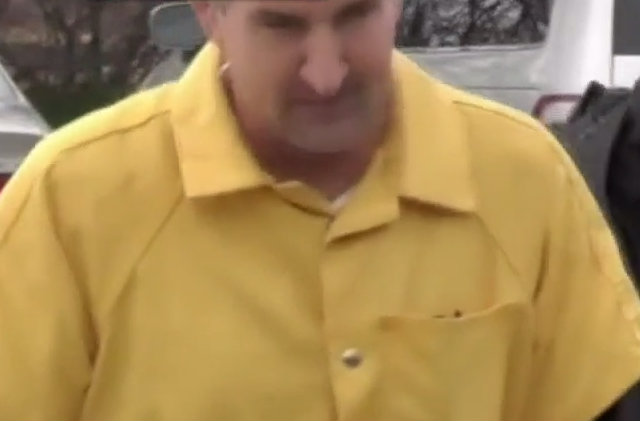 Pennsylvania man Shane Holderer faces a June sentencing hearing for stalking his child's best friend while he was already on probation for preying on the teen.
This story requires some unpacking. It started in 2013, when Holderer started hitting up the teen girl on social media. No big deal at first.
"He was my best friend's dad," the girl told WPVI in a Monday report. Then his messages started getting sexual.
Here's what he reportedly wrote on a picture featuring straws:
Hey cutie! I see you have two straws there. Can I snuggle with you under your blanket? And when we're done sucking down that drink I'll suck on your ear lobe and whisper all the things I'm going to do to you
The girl's family contacted police, and Holderer pleaded guilty to a misdemeanor stalking charge. No prison sentence, just counseling and probation.
He was at it again three years later. Holderer yet again hit up the girl on social media, all while he was in the middle of his sentence. The girl said it came to her attention when she saw a retweet on her phone.
"I was like 'Who is that?' I clicked on the account and saw thousands and thousands of tweets," she said.
Holderer had spent those three years stalking her and ripping stuff from her social media accounts. He sent her more inappropriate messages. Police finally stepped in and set up a sting operation at a Starbucks. Holderer thought he was going to meet the now-17-year-old girl, but he only got arrested again. This case wrapped up with a guilty plea in April at a Bucks County Court. The 55-year-old faces up to 7-and-half years in behind bars.
[Screengrab via The Intelligencer]
Have a tip we should know? [email protected]