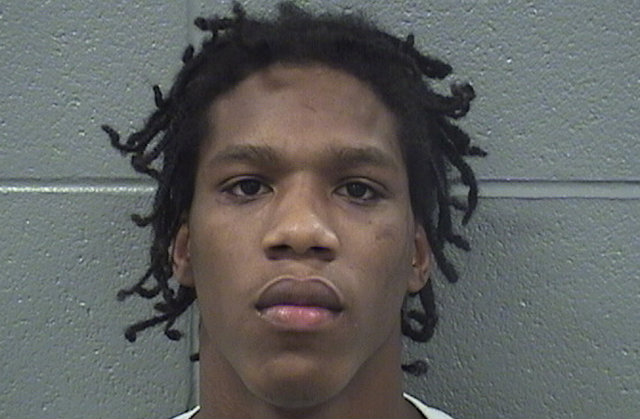 Rico Walker, 19, went to court Friday for allegedly sexually assaulting a woman two years ago, according to DNAinfo. Prosecutors in Cook County, Illinois said he preyed on the alleged victim, who was in the middle of another fraught problem.
Here's the allegation: The woman had been arguing with her fiancé in the West Pullman neighborhood of Chicago in the early morning hours of July 19, 2015, Assistant State's Attorney Kristin Estrada said at the bond hearing. As the prosecutor laid it out, it got bad. The fiancé allegedly broke the woman's cell phone, and she left the house barefoot to ask a neighbor's phone for a 911 call. That failed. A neighbor and several passerby refused to help her.
Prosectors claim that she soon noticed a man following her, so she turned around and started walking home. She didn't see the man anymore, but when she did get home, she couldn't get in since she didn't have her keys. That's went Walker struck, Estrada said. According to prosecutors, the defendant asked the woman if she lived there. She swung a broom at him, and told him to leave, but he soon overpowered her, and put a hard object on the back of her head, Estrada claimed. Prosecutors said he sexually assaulted her in an alley, and took her clothes with him.
A rape-kit was later administered at a hospital, but it took almost two years to find a match. In March, investigators linked DNA with Walker, who was already serving time. The 19-year-old was convicted and sentenced to 10 years in prision for attempting to sexually assault his girlfriend's friend. He lost his temper at an August 2016 hearing, calling the judge a "f–king b—h a–" for setting his bail so high, motivating the judge to revoke it altogether because the defendant has "no control."
That same Cook County Judge Adam Bourgeois Jr. presided over Walker's hearing on Friday, and denied bail altogether. The defendant, who was booked last Monday for aggravated criminal sexual assault with a firearm, is scheduled for another hearing to take place October 4. Jail records obtained by Law Newz did not specify if he had an attorney.
[Mughost via Cook County Sheriff's Office]
Have a tip we should know? [email protected]