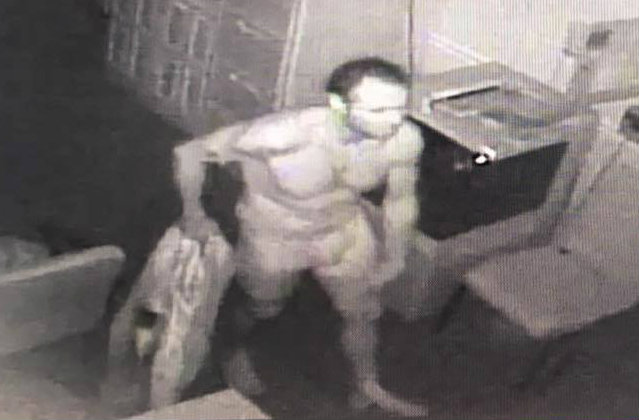 Here's a question: What could get a person to steal and put on a dead man's clothes? Police in Leitchfield, Kentucky are trying to figure that out. They say a man committed such a burglary at the Watson & Hunt Funeral Home on Wednesday night.
Jason Watson, who helps run the family-owned parlor, first made the allegation public in a Facebook post.
"He stayed for several hours, at one point even passed out and took a nap in my office chair," Watson wrote. "He stole several electronic items and even stole the clothes of a gentleman whose services we are having this week, yes he stole a dead man's clothes."
He published several screenshots of the suspect, who can be seen stripping down,
The Leitchfield Police Department later confirmed on Facebook that they're investigating, and largely repeated Watson's allegation. They said the accused stole a Playstation 3 from the office area, the deceased man's jewelry, the keys to the funeral home's hearse, and other items.
[Image via Jason Watson]
Have a tip we should know? [email protected]