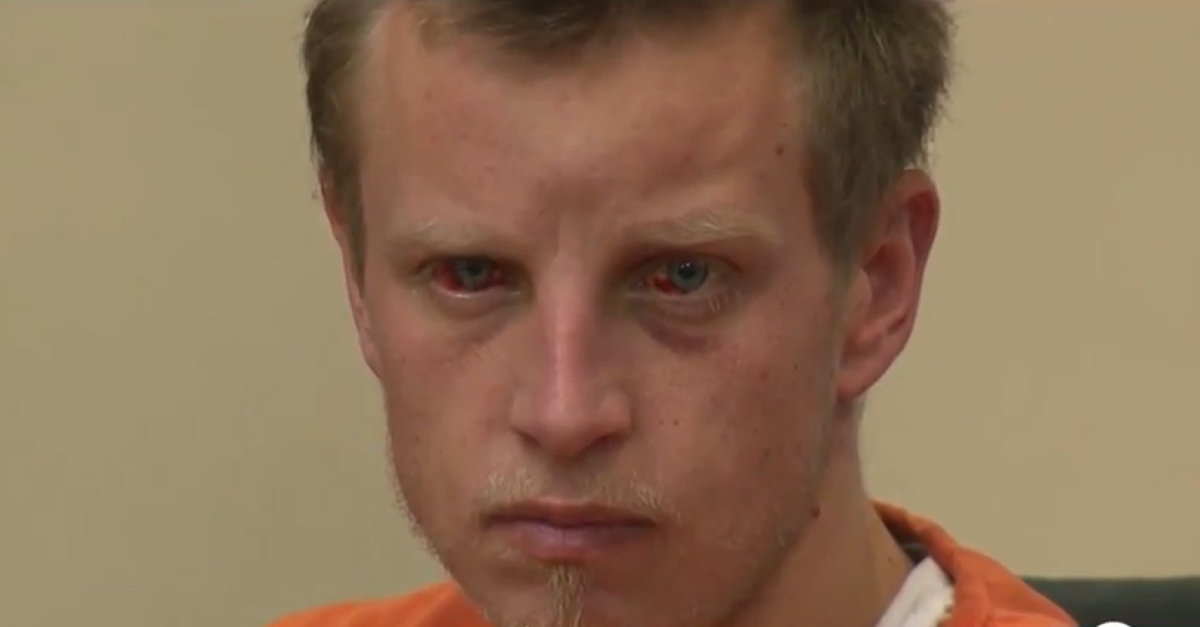 Police in Albuquerque, New Mexico say David Zuber, 26, buried the body of his one-year-old daughter Anastazia Zuber after the girl was allegedly found unresponsive in a bathtub. He's now being charged with tampering with evidence, according to court records obtained by Law&Crime. He and his girlfriend Monique Romero, 23, were also charged with child abuse.
Thurman Dunn says he lives on the property where David Zuber buried the body, according to KOAT. The defendant had worked for him as a landscaper–pulling weeds, mowing that lawn, that sort of thing. Dunn said he and the other residents went on a Christmas vacation, and while they were gone, Zuber called to ask to bury a dead pet in the backyard.
"It was a cat that had died, one of his cats, and he needed to bury it," said Dunn.
They didn't see this as weird. They already had gravesites in their backyard for their dogs that had passed away. Dunn said Zuber had been recently acting strange, but agreed to the request.
Then investigators arrived at the scene in January.
"Homeland security, investigation teams, dig sites–everybody's here," said Dunn. Authorities said they discovered Anastazia Zuber.
"It's truly devastating, to be honest with you," Dunn, standing by the girl's former gravesite, told the outlet. "Every time I see this, I wonder why."
The "why" is that Romero allegedly left Anastazia and her two-year-old child in a bathtub full of water, and found the girl unresponsive upon return, cops said in a KOB report. The adults didn't go to authorities for help, police claim. Romero allegedly admitted that David Zuber took the body from their apartment, and returned. According to her, he said "it was taken care of."
Detective Gabriel Candelaria testified Friday that the girl was found under a dead dog.
"The body was inside two white plastic trash bags, inside of a black duffle bag," he said.
The prosecution's motion for pre-trial detention was denied for both defendants. Romero was reportedly released from custody on Wednesday. In his ruling on Zuber's case, Judge Charles Brown said there was no indication that the defendant intentionally caused the girl's death.
[Image of David Zuber via KOAT screengrab]
Have a tip we should know? [email protected]