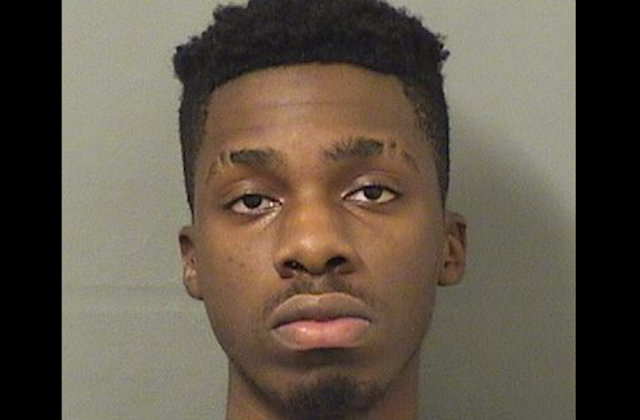 On late Sunday night, a Florida man pulled out an air-soft AR-15 rifle because his friend was denied ice cream, says the Delray Beach Police Department. Jerry Alexander Henry faces one count of improper exhibition of a dangerous weapon or firearm, according to the arrest report obtained by LawNewz.com.
Two witnesses, who both worked for McDonald's, told cops Henry was riding *ahem* shotgun when his friend pulled up to the drive-thru window. The driver ordered ice cream, but there was none because the machine wasn't "operational," an employee told police. According to the arrest report, video surveillance caught Henry stepping out of the car, and taking a "a long barrel firearm" from the car truck. The employee worried for his life, and called 911.
Police found both suspects still at the drive-thru window. Under questioning, Henry allegedly admitted that the driver told him to get the "stick" from the truck because of the ice cream dispute. The rifle was later identified as an air-soft rifle indistinguishable from a real AR-15.
LawNewz.com isn't naming the driver because police didn't arrest him. Henry, meanwhile, was booked early Monday morning, and then released several hours later on his own recognizance. He could not be reached for comment. An arraignment has been scheduled for September 7. If convicted, he could spend up to 1 year jail.
It's unclear what flavor the driver allegedly ordered.
[Mugshot via Palm Beach County]
Have a tip we should know? [email protected]