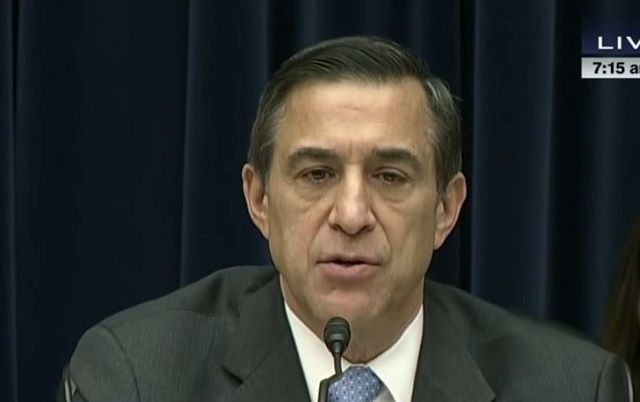 The white supremacist rally in Charlottesville, Virginia over the weekend that resulted in a deadly attack, has sparked a heated national discussion over neo-Nazism and racism in this country. On Thursday, Republican Congressman Darrell Issa of California called for the House Judiciary Committee to take a long, hard look at current state of affairs.
"We have a duty to more fully understand what led to these terrible events and the persistence of these hateful, extremist ideologies," Issa said in a letter to Committee Chairman Bob Goodlatte.
Issa noted that the DOJ is looking into the Charlottesville incident itself, and the House Homeland Security Committee will hold a hearing next month to examine it in the context of domestic terrorism. But that's not enough, according to Issa:
As members of the committee of jurisdiction on issues related to civil rights and democracy, we too have a unique duty to examine the impact recent displays of hatred from white supremacist groups have on civil rights in America," he said. …

While Congress cannot legislate respect, decency, or acceptance of others, we have an obligation to use our platform to lead our country forward on these matters.
The GOP representative called for the House Judiciary Committee to conduct a hearing in September, when they return from recess.
Hearing Letter – Charlottesville (FINAL) by LawNewz on Scribd
Have a tip we should know? [email protected]