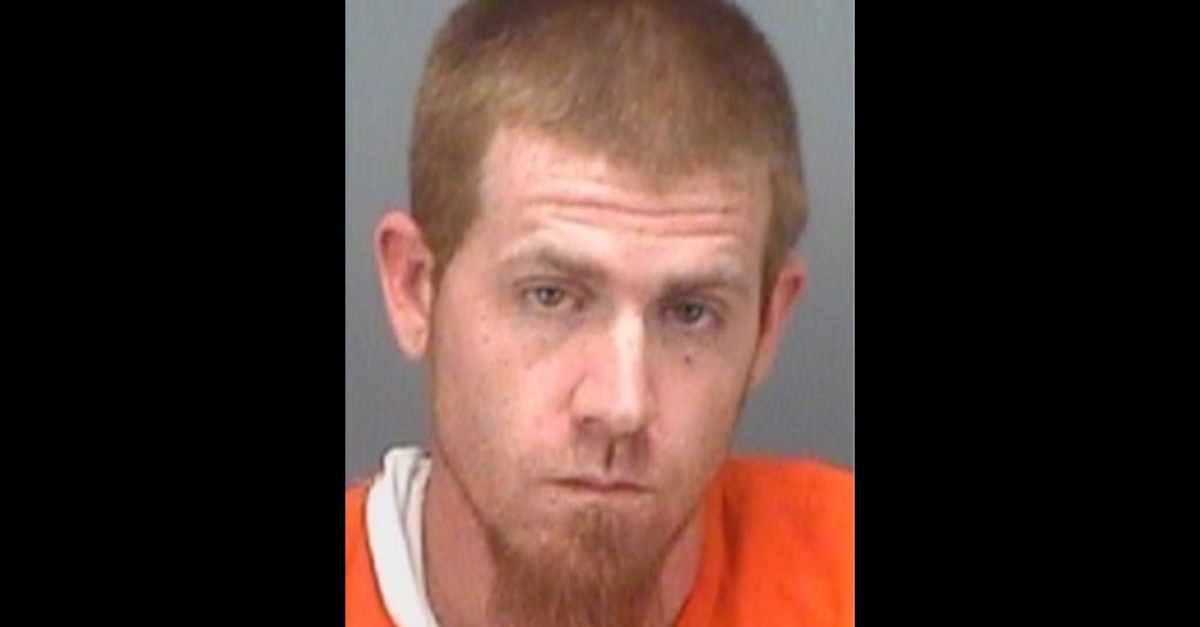 A Florida man was arrested Sunday for allegedly masturbating in front of children. He denied the claim, insisting he was just readjusting his hernia, according to cops.
Gary Kyle Singer, 30, is charged with four counts of lewd and lascivious exhibition, according to court records viewed by Law&Crime. He was also charged with violation of probation on an aggravated battery conviction. His attorney of record did not immediately respond to a request for comment. Pinellas County records show he was also charged in 2017 with exposure of sexual organs. Online records are unclear about the disposition of that case.
The Largo Police Department claimed that four children, all under 16 years old, were walking home from class when the incident happened, according to WRIC. They saw this, cops said: Singer standing against a window while masturbating and staring at them. The kids bolted, screaming, police said. Officers said they found Singer. He allegedly denied the allegation, said he was just fixing his hernia as he pulled up his pants.
Records show he remains at Pinellas County Jail in lieu of $80,000 bond.
[Mugshot via Pinellas County Sheriff's Office]
Have a tip we should know? [email protected]