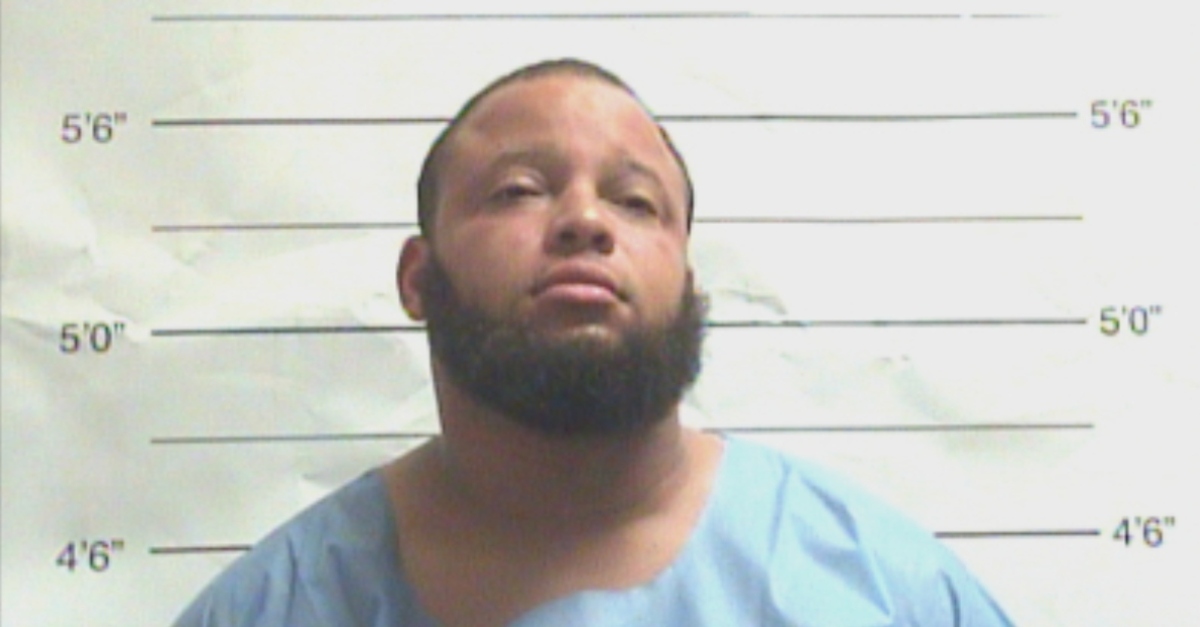 Tashonty Toney, the son of a New Orleans Police Department officer, was arrested after he allegedly hit nine people while driving drunk on Saturday. Two people died. It was the defendant's 32nd birthday.
UPDATE: The #NOPD has arrested Tashonty Toney, 32.

CHARGES: (2) counts of vehicular homicide, (7) counts of vehicular negligent injury, hit and run, and reckless operation.

It is believed Toney was impaired at the time of the incident. https://t.co/LluWPnoCjp

— NOPD (@NOPDNews) March 3, 2019
The Orleans Parish Sheriff's Office says that he remains in lock up as of Sunday on 15 charges, including vehicular homicide.
Officials said Saturday that police got a call at about 8:05 p.m regarding a possible medical incident. On the way there, they received more calls about bicyclists being struck across several blocks. At the time, officials announced that eight pepole were struck. Two died, and three others were in critical condition. That total tally soon rose to nine.
New Orleans Police Department superintendent Shaun Ferguson did not immediately identify the suspect's name in a press conference. He said investigators were working to confirm the driver's condition at the time of the incident. Methods included blood exams, and breath types. Ferguson added that the suspect, who drove a black sports car, said nothing at the scene.
It was later revealed that the man was the son of a local cop.
Latest on last night's deadly crash:
-Two killed, seven hurt
-NOPD officer's son arrested and charged, likely drunk at the time. Police are waiting blood alcohol test
-victims' ages range from 28 to 62.@CrockettWDSU will be live this AM w/the latest. Coverage starts at 6 @wdsu

— Christina Watkins (@CWatkinsWDSU) March 3, 2019
It's unclear if Toney has an attorney in this matter.
[Mugshot via Orleans Parish Sheriff's Office]
Have a tip we should know? [email protected]