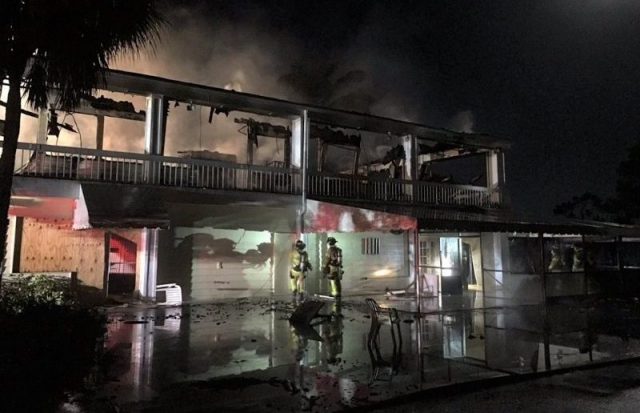 It doesn't make sense to record footage of a fire you start and upload it to social media, but that's reportedly what happened when Anthony Stowers of Lake Worth, Florida allegedly set a country club ablaze earlier this month. The Palm Beach Post reported that Stowers is facing arson charges for a fire at Sherbrooke Golf and Country Club, after posting video of the alleged crime on Snapchat.
Stowers reportedly sent footage of the burning club to several high school students over the social media platform, saying that he was upset that the clubhouse on the property was poorly maintained. "You know what?" Stowers said, according to the sheriff's office, "Y'all gonna see a structure fire tonight. I hope you all enjoy." In response to the video, one of the teenage recipients texted Stowers about the fire. Stowers reportedly responded, saying he blacked out after drinking an entire bottle of rum, and "didn't even remember doing it," authorities said.
Nevertheless, Stowers admitted to law enforcement on Thursday that he started the fire, but doesn't remember details. He reportedly said he doesn't remember how it started, but that he does carry a lighter on him at all times.
[Image via Palm Beach County Fire Rescue]
Have a tip we should know? [email protected]