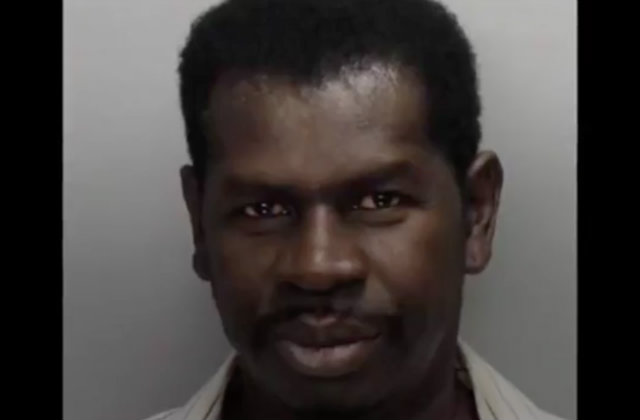 Yikes. Here's a story out of Cobb County, Georgia. A jury convicted 56-year-old Walter Gabriel on Thursday for hitting his wife with his semi-truck, according to The Atlanta Journal-Constitution. All told, he faces up to 170 years behind bars for multiple charges including aggravated assault, four counts of aggravated battery, four counts of serious injury by vehicle, and two counts of hitting and running.
Prosecutors said this happened in an argument Sept. 25, 2015 at a hotel. The wife sometimes joined Gabriel, a truck driver, on work trips. One trip turned ugly. She confronted him about an alleged mistress, the state said, after he'd posted pictures of this second woman on Facebook. The argument escalated, and he got inside the truck to leave. His wife followed him, and "begged" him for her medication in the truck. She stood in front of the vehicle.
The wife, 54, said during testimony that they made eye contact right before he drove the truck at her. Cobb County prosecutors said she couldn't get out of the way because of her disability, multiple sclerosis. She sustained serious injuries, including broken bones in her legs, feet, and torso, but instead of staying, he drove off. The state said he never visited her in the hospital.
"His actions were malicious," said prosecutor Jared Parrish. "He knew what he'd done."
The defense argued it was an accident.
[Mugshot via Cobb County]
Have a tip we should know? [email protected]