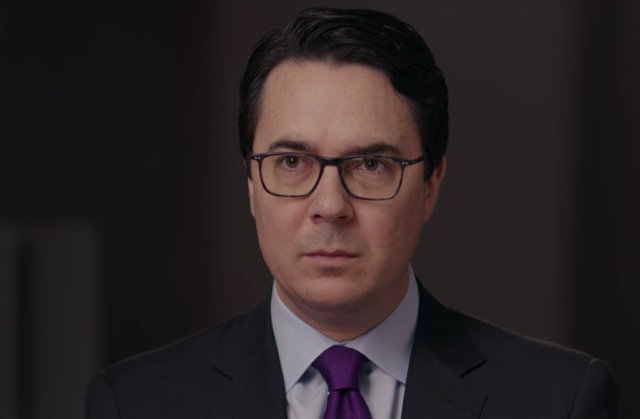 A woman identified as Ryan Lizza's alleged victim is being represented by a pretty high-profile law firm. They're not fans of his statement about getting fired from the New Yorker and suspended from CNN.
"Although she desires to remain confidential and requests that her privacy be respected, in no way did Mr. Lizza's misconduct constitute a 'respectful relationship' as he has now tried to characterize it," said the statement Monday by Wigdor LLP. (Yep, they're the same law firm representing plaintiffs in a couple of complaints against Fox News.)
Wigdor releases a statement saying the firm is representing a victim of Ryan Lizza's misconduct pic.twitter.com/WfDwXJxefG

— Max Tani (@maxwelltani) December 11, 2017
Lizza is best known as the reporter in Anthony Scaramucci's famously curse-laden interview, but his career in the media is changing for good. Employers at The New Yorker cut ties with him after learning a sexual misconduct allegation, which they didn't describe in detail. CNN, where he is a political analyst, suspended him pending the results of an investigation. After getting canned, Lizza called the interactions with his alleged victim a "respectful relationship," and said The New Yorker fired him without taking all the facts into account.
Here's the statement I just got from Ryan Lizza, the New Yorker writer who was fired over what the magazine today called "improper sexual conduct." pic.twitter.com/pYdOVvSyLh

— Jim Dalrymple II (@Dalrymple) December 11, 2017
Law&Crime could not reach him for an immediate response on Wigdor's statement.
[Screengrab via PBS]
Have a tip we should know? [email protected]