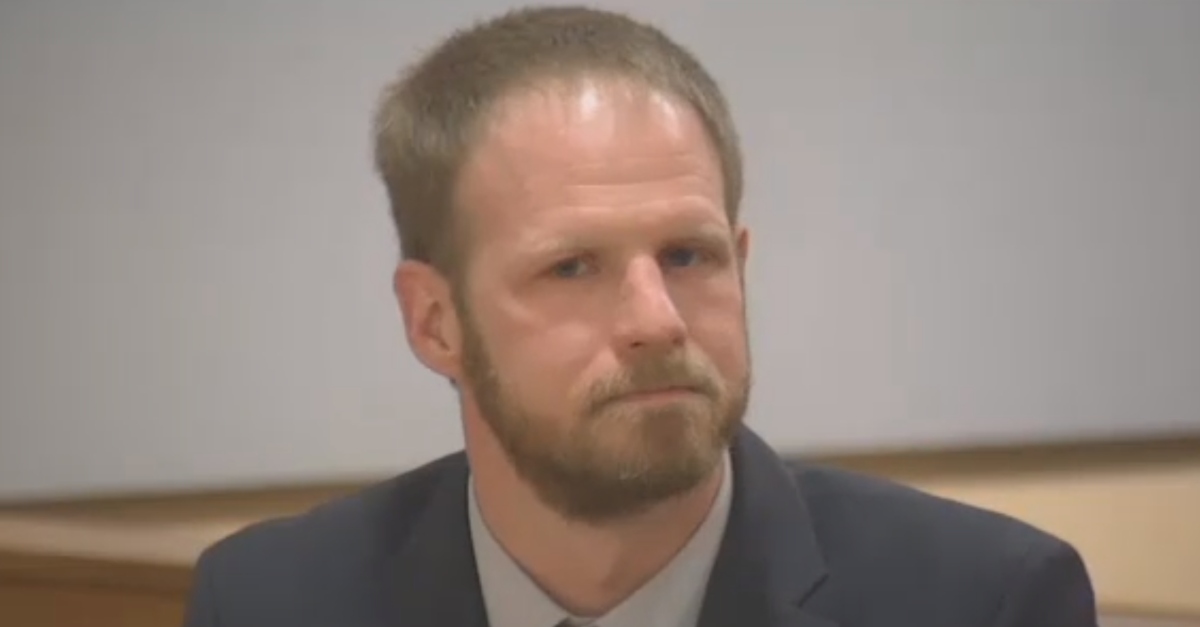 Police in Alaska say Justin Schneider, 34, lured a woman into his car, choked her out, masturbated on her, and insisted that he only threatened to kill her so he could be "sexually fulfilled." In spite of all that, however, he is going to dodge jail, and is actually getting time served for the days he spent under house arrest.
The defendant pleaded guilty Wednesday to felony assault, according to KTVA. In return, prosecutors will drop the other charges. A grand jury had indicted Schneider for assault, kidnapping, and misdemeanor Harassment I (offensive contact with fluids). Third Judicial District Judge Michael Corey sentenced him to two years with one year suspended, and three years of probation.
"This can never happen again," Corey told Schneider, rapping his knuckles on his bench with each word.
Anchorage Assistant District Attorney Andrew Grannik argued Wednesday that Schneider was already facing a "life sentence" after losing his job as an air-traffic controller. He said that an expert ruled that the defendant was unlikely to offend.
"That's the reason why I made the deal that I've made, because I have reasonable expectations that it will not happen," Grannik said. "But I would like the gentleman to be on notice that that is his one pass — it's not really a pass — but given the conduct, one might consider that it is."
Schneider must also enroll in a treatment program. KTVA noted that he did not apologize to the woman.
"I would just like to emphasize how grateful I am for this process," Schneider said. "It has given me a year to really work on myself and become a better person, and a better husband, and a better father, and I'm very eager to continue that journey."
Anchorage police said last year that the woman was at a gas station looking for a ride, according to KTVA's write up. Schneider allegedly approached her in his white SUV, said his name was "Dan," insisted he knew her, and offered her a ride, cops said. She said yes. Later, he stopped the vehicle, and and he tackled her to the ground, where he choked her to unconsciousness while threatening to kill her, police said.
She told police that she woke up to find him zipping his pants, and giving her a tissue.
"The man told her that he wasn't really going to kill her, that he needed her to believe she was going to die so that he could be sexually fulfilled," said the arrest report.
[Screengrab via KTVA]
Have a tip we should know? [email protected]