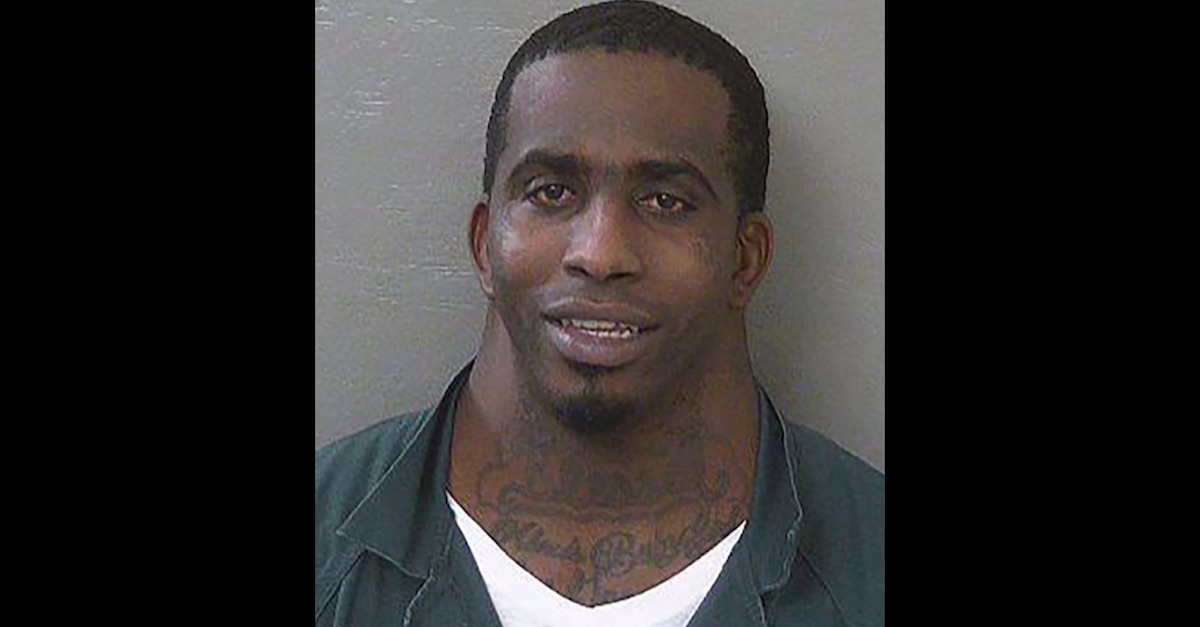 A 31-year-old man who went viral after he was jailed in Florida last week, as his mugshot ensured that the jokes would not stop, has been arrested in a different neck of the woods.
Charles Dion McDowell was arrested on Wednesday in Alabama after he allegedly fled after a traffic stop in the state's capital city of Montgomery.
Lee County Sheriff's Office deputies reportedly had to spike McDowell's tires to bring him to a stop. As a result, he was charged for the alleged escape attempt, reckless driving, driving without a suspended license and marijuana possession.
McDowell's new mugshot didn't feature his neck quite as prominently as the first.
The Escambia County Sheriff's office announced on Nov. 13 that McDowell had been arrested for fleeing and eluding, and for possession of a number of narcotics with intent to sell. They said he had meth, cocaine, a prescription drug that that he did not have a prescription for, marijuana and drug paraphernalia.
So, yes, just days after allegedly running away from the cops, McDowell was jailed for the same offense in a different state.
The initial mugshot post from Florida sparked an endless stream of neck-related puns and jokes.
"He'll be outta jail neck week" proved to be one joke that didn't end up being true.
"Idk about leg day. But he didn't skip neck day!" another commenter said.
"Can everyone keep me posted on his necks court date?" asked a third commenter.
The jokes continued on Wednesday as expected.
[Image via Escambia County Sheriff's Office]
Have a tip we should know? [email protected]