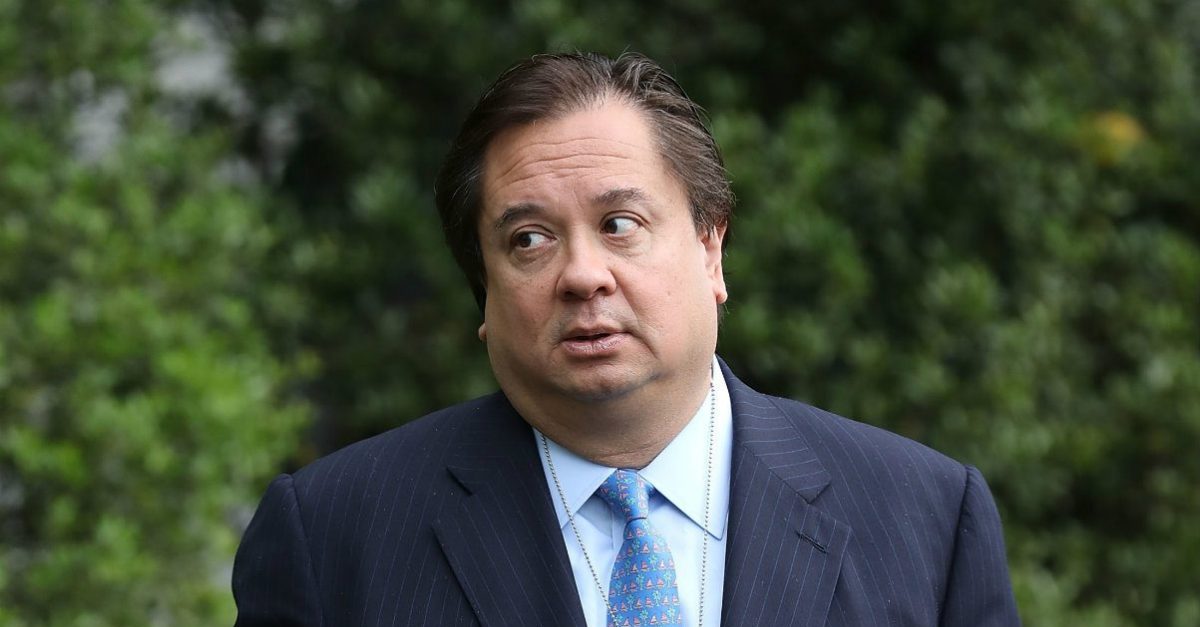 President Donald Trump kicked off Thanksgiving with a well-wish to the world and double-down on the Chief Justice John Roberts situation. Now, White House counselor Kellyanne Conway's attorney husband George has chimed in to say that the president is using a "misleading" statistic to criticize the United States Court of Appeals for the Ninth Circuit.
The president repeated the claim Thursday morning that the  "9th Circuit is a complete & total disaster," which has been legislating the security of America while not knowing anything about this. On Wednesday he advised Chief Justice Roberts to "study the numbers." On Thursday, Trump trotted out a number: "Justice Roberts can say what he wants, but the 9th Circuit is a complete & total disaster. It is out of control, has a horrible reputation, is overturned more than any Circuit in the Country, 79%."
Take it away, George Conway, the man with the stats:
"The reversal rate for all courts in the Supreme Court last year was 74%. All these statistics tell us is that one major factor in the Supreme Court's selection of which cases to review is whether they may have been wrongly decided," he said.
Conway added that while the "number of Ninth Circuit cases reviewed and reversed was high […] the Ninth Circuit is by far [the] largest federal circuit by number of judges and size of docket."
"Anyway to put the point more simply, the Supreme Court doesn't usually take cases to affirm them, which is why the statistic is citing is misleading," he continued. "As Adam Liptak wrote in yesterday's New York Times, the Ninth Circuit covers 'a fifth of the nation's population and a third of its land, in nine states and two territories' —hence the huge docket."
Conway wasn't alone in this criticism of the president.
University of Texas Law Prof. Steve Vladeck pointed out many of the same issues with Trump's tweet.
Or, put another way:
Most recently, Conway took President Trump to task for replacing Jeff Sessions with acting Attorney Attorney General Matthew Whitaker, calling the move "illegal."
He's also a founding member of the new conservative lawyers group "Checks and Balances," which was started to "protect constitutional principles that are being undermined by the statements and actions of this president."
[Image via Chip Somodevilla/Getty Images]
Have a tip we should know? [email protected]