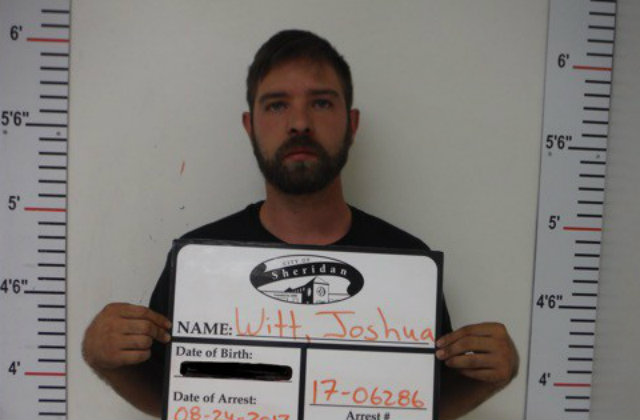 Joshua Witt claimed that someone stabbed him for looking like a neo-Nazi, but police in Colorado say that it didn't happen. They arrested him for filing a false report, according to a Sheridan Police Department statement obtained by LawNewz.com.
Witt originally said that on August 16, he was exiting his car outside a Steak 'n Shake restaurant when someone approached him, asked if he was a neo-Nazi, and went to stab him. He claimed he was slashed on the hand when shielding himself, and the suspect ran away.
But further investigation got cops suspicious. They said surveillance footage showed no one running away from the scene, and though they found a transient who fit Witt's description of the suspect, cops didn't think this suspect did it. Police turned up video from a nearby sporting goods store, which depicted Witt buying a knife, officials said. Investigators asked him about this on Thursday, and he admitted that he cut himself by mistake while in his parked car in front of the store, the statement said.
Witt, who is currently out of custody on summons, could face up to a year in jail if convicted.
He wrote about the alleged attack on Facebook, but that post has been deleted as of Monday. LawNewz.com could not locate his account as of press time, and could not reach him for comment.
Update – 2:05 p.m.: Added information from the SPD press release.
[Mugshot via Sheridan Police Department]
Have a tip we should know? [email protected]