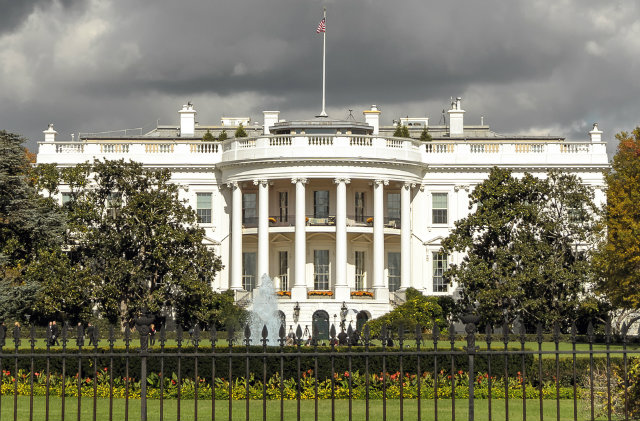 Secret Service agents say a man climbed over a White House fence Friday night, and was quickly arrested. At no point was President Donald Trump, who was nearby, in immediate danger. Investigators said the person had a backpack, but a search turned up nothing harmful. This suspect has not been publicly identified.
A Secret Service source told CNN that the intruder possibly entered the White House grounds on the east side, then went near the south portico entrance.
Trump often spends weekends at the Mar-a-Lago Estate in Florida, though Friday night was an exception.
People intruding on White House property, only to be quickly arrested, is a bit of thing.
In 2015, a Connecticut man wrapped himself in the American flag, reportedly said, "All right, let's do this," and scaled the fence. Authorities said he actually was trying to get killed. In 2014, an Iraq war veteran jumped the fence while carrying a pocket knife, and bringing hundreds of ammo rounds in his car. He reportedly made it to the East Room. That incident contributed to the resignation of Secret Service Director Julia Pierson.
[image via Ed-Ni Photo and Shutterstock]
Have a tip we should know? [email protected]