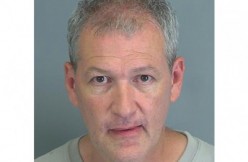 LawNewz.com analysis: Don't ever tell your loan officer you need money to buy meth.
On Wednesday, 58-year-old Grady Carson dropped by the Spartanburg office of Carolina Title Loans, according to a police report obtained by The Smoking Gun. Ostensibly, he wanted a quick loan for a vehicle.
But he reportedly seemed off balance.
"[The CTL employee] said during the paperwork she noticed he was pacing and informed her he needed the money to purchase meth," the police report read. The employee then faxed her manager, who was at another store, for help. This manager called 911 while on the way to help the employee.
Carson dropped "everything from his hands" when the first cop arrived, the report said. The officer noticed his eyes were "glassy." A pat down revealed drug paraphernalia with an off-white rock-like substance inside. "Mr. Carson stated it was cocaine but he was not going to smoke it because he did meth."
Good for him. Crack is whack.
He was charged with narcotics possession. The rock-like substance is scheduled to be tested.
–
Follow Alberto Luperon on Twitter (@Alberto Luperon)
Have a tip we should know? [email protected]