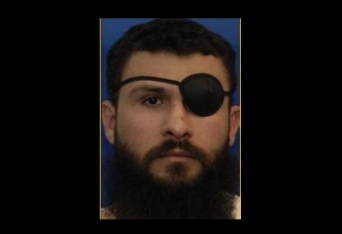 The infamous Abu Zubaydah, whose capture by the CIA in 2002 served as the starting point for one of the darkest periods in the Agency's history, may soon finally make his first public appearance in over a decade.
ABC News reports Zubaydah may soon appear before a tribunal at the detention center at the Guantanamo Bay Naval Base.  Zubaydah is expected to be called as a witness by Ramzi Binalshibh, an alleged 9/11 collaborator,  to support allegations of abuse inside the maximum security at GITMO known as Camp 7.
Binalshibh's lawyer, James Harrington, told ABC News that he expects Zubaydah will confirm his client's allegations that Camp 7 detainees are still subjected to sleep deprivation techniques.  Harrington said the detainees are kept awake and disoriented through various noises and vibrations in their cellblocks.  He said the techniques appear to mimic what they experienced during their detention at the CIA Black Sites.
According to ABC News, this would be the first time Zubaydah has appeared in public since his capture in 2002.  The United States believes Zubaydah was a high-level Al-Qaeda operative and he was subjected to some of the harshest enhanced interrogation techniques after he was captured.  Zubaydah has still never been charged with a crime or even made an appearance at a tribunal in the more than 14 years he has been in U.S. custody.
Zubaydah's attorney, Mark Denbeaux, denies that his client was involved with Al-Qaeda.  However, Denbeaux said he is excited at the possibility of finally just getting him before a tribunal.
"I think it's a huge deal if for nothing else to observe what he's like as a person, which is pretty gentle and normal," Denbeaux told ABC News.
Military officials at GITMO's Camp 7 have repeatedly denied allegations and have suggested the detainees are fabricating the allegations in an effort to delay the proceedings, according to the report.
Have a tip we should know? [email protected]