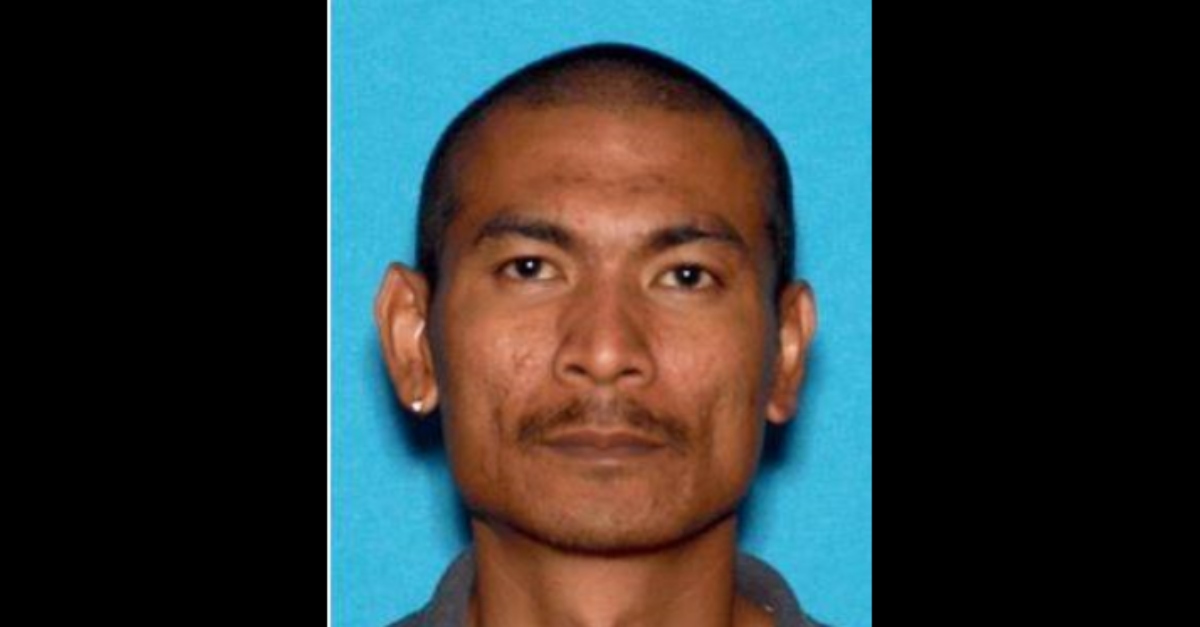 Oh, man, winning the lottery can both the luckiest and unluckiest thing to happen. One Georgia man got murdered after his victory. A Florida woman was sued by her ex-boyfriend in 2016 over her $1 million victory (she lost and filed for bankruptcy that year). This story out of Vacaville, California has a happier ending.
A suspect concocted a scheme to make off with his roommate's $10 million lottery ticket, but he got caught, according to police. Adul Saosongyang is charged with grand theft. Fun fact about the allegations: Everyone involved vastly underestimated the true amount of the reward until near the end.
According to a news release, the alleged victim purchased a $30 scratch-off lottery ticket. It was a winner, but he believed it was just for $10,000. Anyway, he told his two roommates about it. That was a big mistake, judging by this account. The man tried to cash it in at the lottery's district office in Sacramento the next day, but was told that it wasn't a winner, and that it had been "altered," cops said.
He believed one of his roommates stole the real ticket while he was asleep, so he told police about this.
The suspect, Saosongyang, allegedly attempted to cash in the real "$10,000" ticket, but later learned the real amount was $10 million.
Lottery officials began a standard administrative investigation to verify the real ticket owner, and learned that it might have been stolen once one of their investigators traveled to the store for surveillance footage of the purchase, cops said. From then on, lottery officials and police worked together to figure things out. In the end, they believe that Saosongyang bought a separate scratch-off ticket, altered it and swapped it with his roommate's $10 million winner.
Law&Crime reached out to Lt. Chris Polen for clarification on the alleged scheme. He provided an image of the "altered" ticket. Saosongyang purchased a legitimate ticket then made it seem like a $10,000 winner, he said.
Take a look below at the purported scan of the "altered" lottery ticket allegedly used to dupe the victim. Note the row of "winning numbers" on the top of the image. Then see the separate grid of numbers below that.
Lottery winners had to match the numbers at top with the numbers at bottom. Polen suggested that ticket was obviously changed to make it seem like the 28 at top (fifth from left), matched the 28 below (second column from left, fourth row).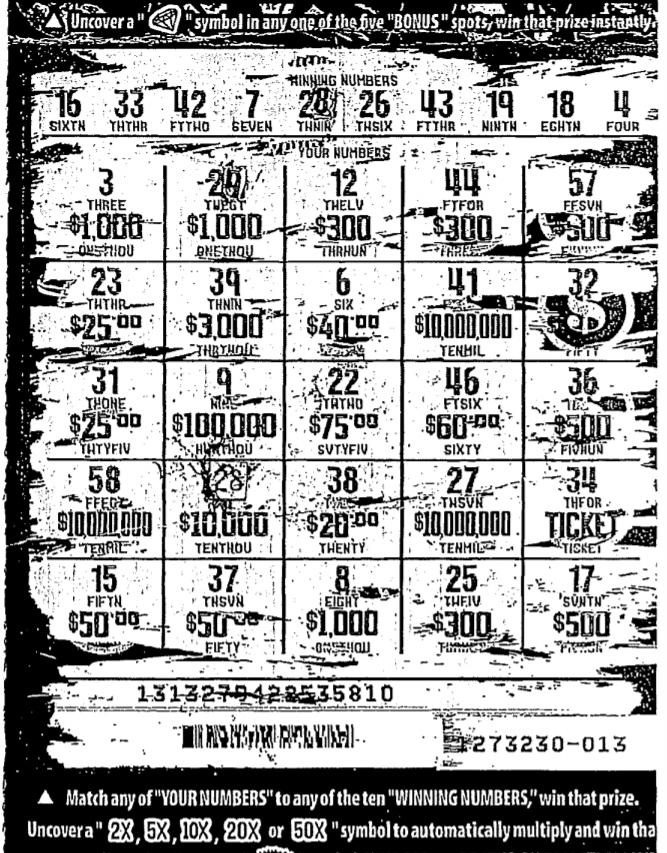 Cops arrested the suspect Monday when he tried to collect the money at the lottery office. According to police, he was booked into Sacromento County Jail, and he will be moved to a Solano County facility this week. Records viewed by Law&Crime do not name an attorney in this matter.
[Image via Vacaville Police Department]
Have a tip we should know? [email protected]