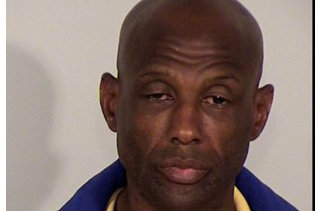 The sheriff's office in King County, Washington said one convicted sex offender wouldn't quit it. Anthony Hardison, 50, has been charged once again for indecent exposure, The Seattle Times reports. The allegation: He touched himself while registering as a sex offender on August 12.
See, he'd been sentenced on August 5 to six months in jail for masturbating on two local buses with female drivers, but he actually got out of jail for time served. Then, the conviction made him a level 3 sex offender: In other words, authorities considered him highly likely to re-offend.
You've read the headline. You know what comes next.
Authorities said he went to a King County Administration Building in Seattle so he could finally register. And then he allegedly masturbated in view of a female employee. He reportedly left the building after turning in his paperwork. Seattle police arrested him the next day. He also faces separate charges for dealing crack, and spitting on a female bus driver's face.
[mugshot via King County]
–
Follow Alberto Luperon on Twitter (@Alberto Luperon)
Have a tip we should know? [email protected]