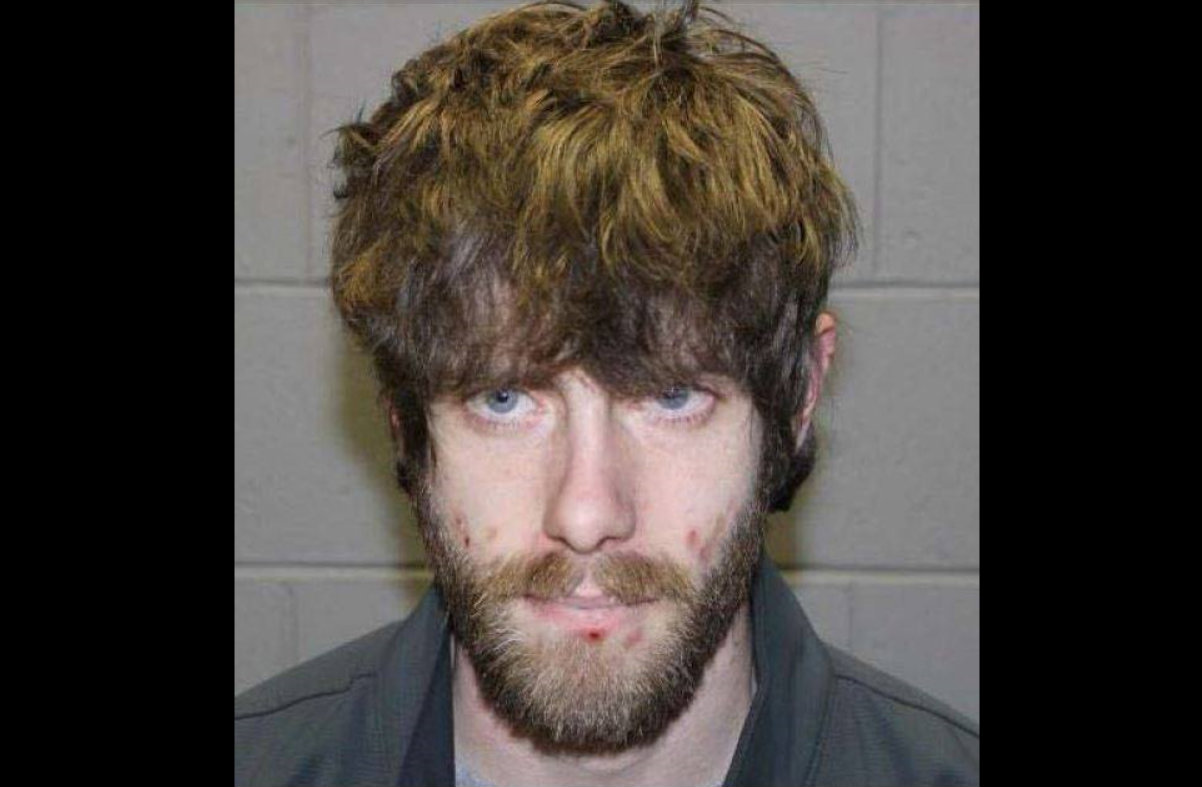 Maine authorities are on high alert after a deputy was murdered and the suspect allegedly went on a crime spree. Somerset County Sheriff Cpl. Eugene Cole was fatally shot between 1 and 2 a.m. on Wednesday in Norridgewock, state police said.
Investigators identified 29-year-old John Williams as the killer. He's still on the run. Williams stole Cole's cruiser, drove it to a Cumberland Farms convenience store, and robbed it, police said.
Here are one of the screenshots police released of what they say is the robbery. The man identified as Williams is in the right side of the image, facing someone in a hat who appears to be the cashier. This image was apparently taken from the dash cam of Cole's cruiser.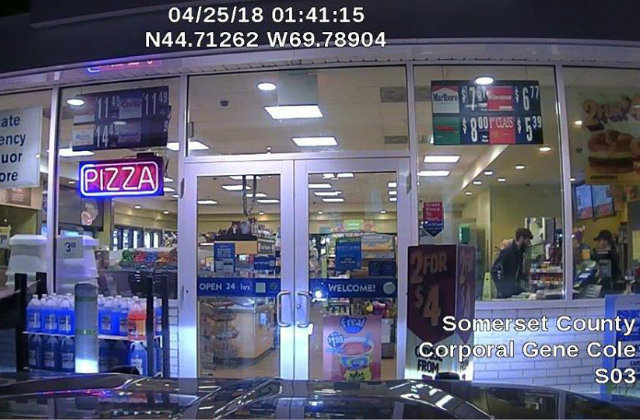 Other images of the convenience store incident can be seen here, here, and here.
The vehicle was found abandoned in town just after 5 a.m, police said.
Williams is considered armed and dangerous. Cops described him as "5'6" 120 lbs, brown hair, with sides that are shaved, with a pony tail on top and blue eyes." He is said to have had Madison, Maine as his last known address. Maine State Police, the Maine Warden Service, the FBI, and other officials are participating in the manhunt.
Williams was supposed to show up at Haverhill District Court in Massachusetts for a Wednesday afternoon hearing on a firearms charge, according to the The Eagle Tribune. In March, he was charged after his vehicle was found by troopers in a ditch by Interstate 495, records said. Williams was hit with multiple charges, including possession/carrying a firearm, improper storage of a firearm, and negligent operation of a motor vehicle.
[Screengrab via Maine State Police]
Have a tip we should know? [email protected]