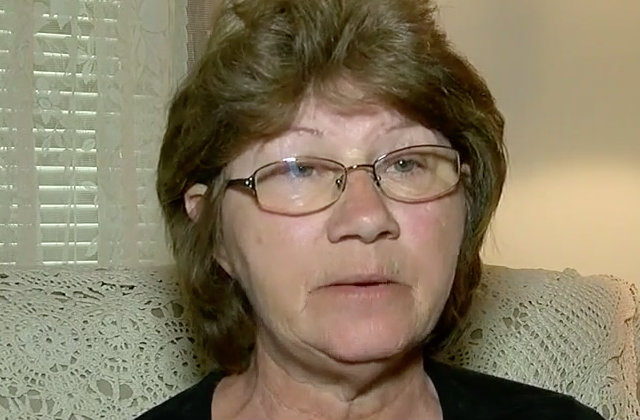 In Wilmington, Ohio, a school district fired a lunch lady for giving free food, according to a Fox 19 report.
The children had already eaten lunch, but were still apparently hungry and asked for more. Debbie Solsman obliged and lost her job at Denver Place Elementary School. She told the outlet she'd do it again because some of them couldn't afford the basic meals, and possibly hadn't eaten enough the night before.
"I sometimes would buy [them] an extra slice of pizza because I did feel them out, ask them what they had for supper the night before," said Solsman, who worked for the Wilmington City School District since 2003. "Sometimes they would tell me nothing."
Solsman said that if she didn't have money to immediately pay the bill, she'd leave an IOU in the cashier's drawer, and handle it with her next paycheck.
In a school district statement obtained by the outlet, Solsman was fired for "Failure to account for food sales at [her] cashier job in the cafeteria and providing food without payment to [her] grandchildren."
Solsman explained to WCPO that according to policy, kids who didn't have enough money on their account would get downgraded to a cheese sandwich with sides.
"The other kids knew when they walked out into the cafeteria why they got the cheese sandwich," she said.
School districts downgrading lunches for poorer students are what critics call "lunch shaming." This might include making kids do chores if they can't pay for lunch, or making them wear wristbands. New Mexico reformed their "lunch shaming" practices in a recently enacted law.
Solsman insisted that she had no hard feelings against the school district, and admitted that she gave the food to her grandchildren, as well as the other kids.
"I'm the one that broke the rule, it's not the district, and I really want everybody to know that," she told WCPO. A reporter asked if she gave kids pizza when they didn't need it. "Maybe sometimes, but in my heart, when that child tells me they're hungry, do I believe them or just say, 'No, you don't need any more today?' How do you determine the difference between that?"
Wilmington City School District Superintendent Ron Sexton disputes media coverage of Solsman's firing, though his statement didn't point to any outlet in particular.
"All kids get free breakfast," he told LawNewz.com. "At lunch they pay, charge if they forgot the money, or have free and reduced lunch. Each student gets four choices of entree. We also give many students food to take home on Fridays for the weekend, and every day Monday through Friday in the summer we have a free lunch for all kids located at the Middle School. What is being reported is not the real story."
Update – April 14, 6:20 p.m.: Added a statement from the Wilmington City School District's superintendent.
[Screengrab via WCPO]
Have a tip we should know? [email protected]