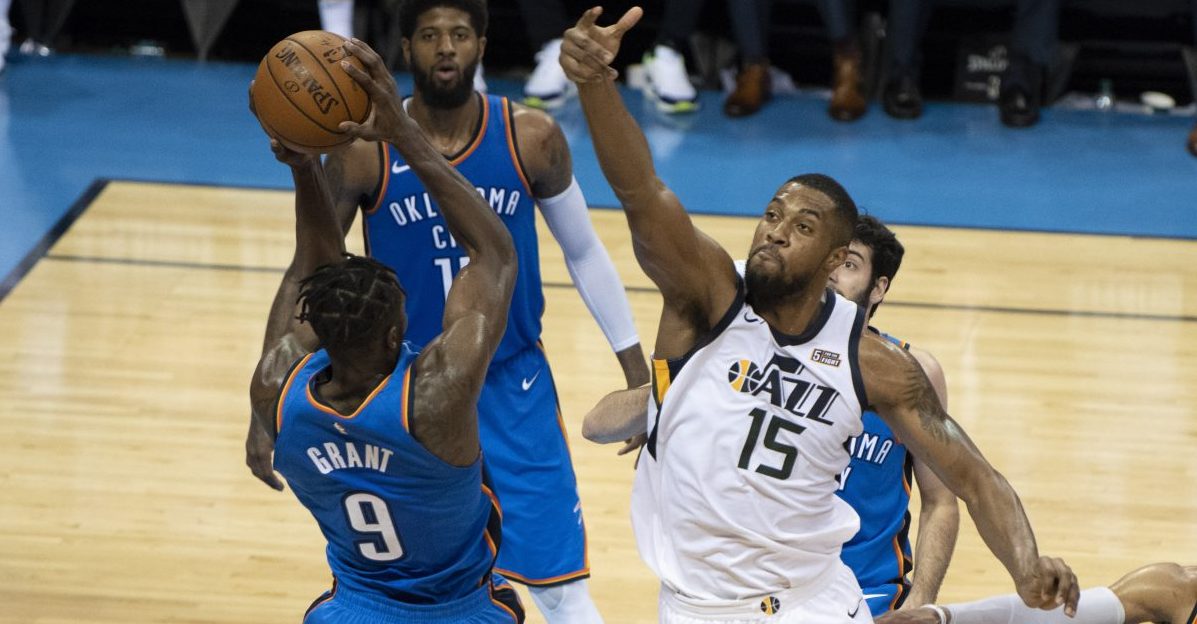 Utah lawyer Brian King made a gutsy play after missing a deadline to file a brief because he was busy watching the NBA playoffs: he admitted it, and argued the "emotional impact" of the Utah Jazz's loss to the Oklahoma City Thunder was a valid reason for his delay. As it turns out, he judge went for it.
To be fair, King, who also happens to be minority leader in the Utah State House of Representatives, was only 18 minutes late before submitting the brief. He wrote in his request, "Foreseeable, but unwished for, circumstances, together with unforeseen emotional impact from those circumstances, constitute good cause for this motion."
King explained that he took a break to watch the game at around 7:15 pm on Wednesday, and was feeling pretty good when the Jazz were up by 25 points in the third quarter. That good feeling didn't last long, though, as the Thunder turned things around. King blamed the change in his team's fortune on bad calls by the officials and good play by Oklahoma's Russell Westbrook (whom King mistakenly referred to as "Michael").
"Until this point, prospects for the timely submission of the Opposition Memo were excellent," King wrote. "But the emotional effect of an eventual Jazz loss (which began at approximately 10:00 p.m.) was, to say the least, dispiriting."
King made it clear in a footnote that his tardiness would not be a problem in the future, as he accurately predicted that the Jazz would win the next game and move on to the next round of the playoffs.
Opposing counsel didn't object to King's motion, and Judge Bruce Jenkins granted a one-day extension.
[Image via J Pat Carter/Getty Images]
Have a tip we should know? [email protected]