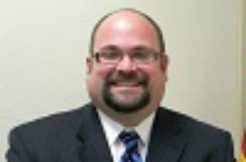 An Iowa prosecutor threatened to charge a 14-year-old girl with a sex crime because she took risqué pictures of herself, a new lawsuit states. The potential charges: either sexual exploitation of a minor, or child pornography. Both are felonies.
From the complaint, filed Wednesday in the U.S. District Court for the Southern District of Iowa:
The Defendant, Marion County Attorney Ed Bull, has threatened to prosecute the girl for sexual exploitation of a minor and/or child pornography for her role in the creation of two digital photographs unless the girl and her parents agree to a pre-trial diversion program wherein she must discuss why her conduct was wrong, sign a statement of admission as to her alleged conduct, listen to how she could potentially have to register as a sex offender for life, and give up her laptop and cell phone for an unspecified period of time.
But parents "John Doe" and "Jane Doe"—who used pseudonyms to protect their privacy—wouldn't accept this. So they sued on behalf of daughter "Nancy Doe." They say that the pictures, though risqué, weren't even nudes, and therefore legal under Iowa's code. And on top of that, the pictures were protected by the First Amendment.
Since there is no basis to prosecute the girl for posing in photographs that plainly are not child pornography, in terms of content or production, Bull's threat to prosecute the girl must be considered retaliation against the plaintiffs for asserting their constitutional rights – the parents' right to direct their children's upbringing and the girl's rights both to free expression and against compelled speech – in refusing Bull's demands.
Now they're asking the court: Stop Bull from pressing charges.
According to the lawsuit, school officials in Knoxville, Iowa discovered Nancy's picture and other teen sexts, and passed it along to local police in case laws were broken. That's how the case reached Bull's desk.
He claims he's justified in handling the case the way he did, and in fact, he insists he was working in the girl's best interests. From his statement, published Wednesday:
This lawsuit is the result of efforts made by my office to respond to a situation where numerous juveniles had exchanged sexually explicit photographs. Rather than take every juvenile to court I looked for a solution that would help them learn from their mistakes and hopefully prevent their behavior from being repeated, while allowing them to avoid having a criminal or juvenile conviction or even a charge on their record.

We will vigorously contest the allegations in this lawsuit. They are without merit.

The decision of what should happen next regarding this juvenile will be made without regard to the filing of this lawsuit. I am not going to hold the poor decisions of her parents and her lawyers against her.
Also, Alan R. Ostergren, Muscatine County Attorney and president of the Iowa County Attorneys Association, is backing him. He says that the lawsuit isn't even a federal issue.
You can read the lawsuit here. Bull's and Ostergren's full statements are below.
[h/t Reason]
[image via Marion County]
–
Follow Alberto Luperon on Twitter (@Alberto Luperon)
Have a tip we should know? [email protected]