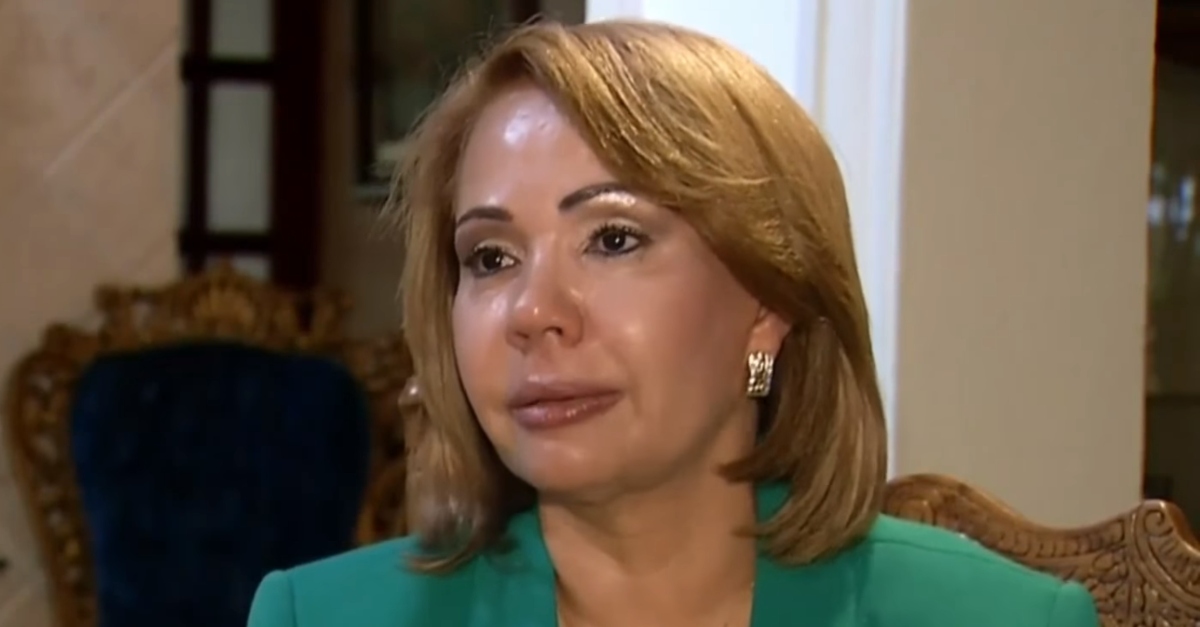 A federal court ruled on Nov. 21 that Fior Pichardo de Veloz can move forward with her lawsuit, in which she claims jail officials incorrectly booked her into jail as a man. Her complaint alleges that a jail doctor and nurse registered her as a male even though a guard previously strip searched her, and determined her to be female.
The unanimous ruling by Judge Frank Hull describes Pichardo as a wife, mother, grandmother, lawyer, and elected official in the Dominican Republic. She came state-side on November 4, 2013 to visit her pregnant daughter in Miami, but she was arrested at the airport on an outstanding warrant.
Officials brought her to the Turner Guilford Knight Correctional Center. According to the ruling, Pichardo was booked as a woman, and subjected to a strip search to make sure "there's nothing inserted up the reproductive area, nothing taped to the body, nothing hidden."
Problems allegedly started the next day. Pichardo, then 50 and dealing with high blood pressure, was brought to the medical unit for help. The plaintiff was undergoing hormone replacement therapy, but the attending nurse, identified as Fatu Kamara Harris, saw this detail, and began questioning whether Pichardo was "male." In fact, the plaintiff was taking the medicine for menopause, and the nurse allegedly knew enough to understand that this is typical for older women.
From then on, medical examiners allegedly began second guessing Pichardo's designation as a woman. The ruling describes Harris as asking the plaintiff vague questions about her biological sex, and whether she had "female parts."
A doctor, identified as Fredesvindo Rodriguez-Garcia, allegedly performed a brief physical examination, but never looked at Pichardo undressed and never asked her to take off her clothes. Like Harris, however, he assumed the hormone replacement therapy meant that Pichardo was transgender, according to the ruling.
According to the allegations, Harris, who was not present at the doctor's evaluation, falsely told an officer that "everything [penis and testicles] fell out." The nurse allegedly admitted later that the doctor never told her about his discussion with Pichardo.
Long story short, Pichardo was re-categorized as "transgender, male parts, female tendencies," and sent to the male facility as Metro West.
She only managed to get out of there once her family had trouble reaching her after her arrest. Relatives then realized she was at a male facility, and they complained to the staff at TGK.
Pichardo was subjected to another strip search by a female nurse in order to evaluate her sex again. She claims that several male corrections officers was also there, and they laughed at her. Not only that, but someone took a picture of her while she was undressed, she says.
Officials finally realized she was a woman, but that was after she spent hours at the male prison. She says that while at Metro West, the man called out to her "Mami, Mami," and "looked at her as if she was a piñata." She was so afraid to use the restroom that she peed herself instead, according to the ruling.
The court's decision was first reported by the Miami Herald on Friday. An attorney for Harris could not be reached for comment. An attorney for Miami-Dade County told Law&Crime that they do not comment on pending litigation.
[Screengrab via Telemundo]
Have a tip we should know? [email protected]