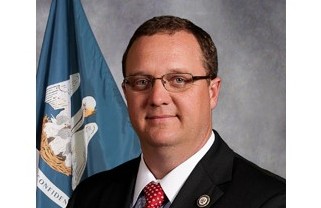 This one legislator in the Louisiana House presented a measure to ban strippers who are over 28-years-old, and weigh over 160 pounds. Because clearly, middle-aged men with beer bellies should be shielded from that kind of thing.
The lawmaker, Rep. Kenneth Havard, said it was a joke, just a joke, and withdrew it, according to The New Orleans Advocate.
"No, it was meant as a poke that we're overregulating everything around here," he told the news outlet. "It was a joke, that's why I pulled it. But it was satire to say, 'Hey, when are we going to stop overregulating everything?' "
He had been poking fun at a bill that'd ban strippers from being under 21. That bill passed the House 96-0 (with Havard's vote) on Wednesday. It still needs need Senate approval, and the governor's signature to become law.
Rep. Julie Stoke didn't think Havard's amendment was funny, just part of a misogynistic culture permeating the House.
"Looking out over this body, I've never been so repulsed to be a part of it," Rep. Julie Stokes said, according to the advocate. "It has got to stop. That was utterly disrespectful and disgusting."
Louisiana has been changing its approach to strip clubs since last year, after a 19-year-old dancer Jasilas Wright was found dead on Interstate 10. A man, her alleged pimp, was charged with manslaughter.
–
Follow Alberto Luperon on Twitter (@Alberto Luperon)
Have a tip we should know? [email protected]