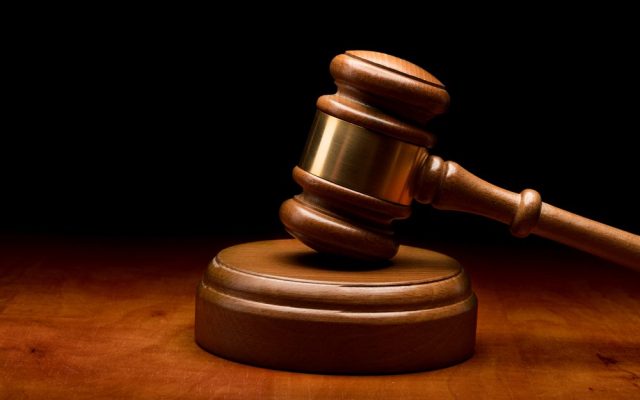 A Superior Court judge in New Jersey is scheduled to attend a hearing after being charged by the state's Supreme Court Advisory Committee on Judicial Conduct. Judge John F. Russo Jr. is facing several allegations, not least of which being discourteous treatment of an alleged rape victim.
When the woman sought a restraining order, Judge Russo allegedly asked her several questions about what she did to stop the attack, including if she kept her legs closed during the alleged encounter, the Asbury Park Press reported.
On top of that, Judge Russo is accused of trying to use his position to influence the scheduling of his own personal legal matter, communicating with only one of two parties in a paternity case, and not recusing himself in another matter between spouses when he knew the couple.
"We are pleased that Judge Russo will have a public hearing regarding the allegations which have been raised against him," Russo's lawyer David F. Corrigan told the local newspaper. Corrigan said he would not comment further, pending the hearing.
Russo has 20 days to respond to the complaint against him before the hearing date is set, Corrigan said, adding that the judge is on paid administrative leave in the meantime.
After the hearing, the state's Supreme Court will determine what, if any, discipline to enforce, which could range from public reprimand or censure to a suspension or dismissal from the bench.
This isn't Russo's only current legal matter. He is in the process of suing Ocean County Assignment Judge Marlene Lynch Ford and Superior Court Judge Madelin F. Einbinder after he was barred from the bench last year. This all stemmed from when he refused a mental health evaluation that Ford ordered. Ford had told the court in a certification that Russo displayed "extreme emotional immaturity,"  and allegedly mistreated his law clerk. The certification also mentioned the aforementioned questioning of the rape victim.
Russo sued, claiming that he was being discriminated against for having a disabled son. In a response from Ford and Einbinder, more allegations against Russo came out, including an accusation that he once threatened to mace an attorney, only to apologize later.
[Image via Alex Staroseltsev/Shutterstock]
Have a tip we should know? [email protected]