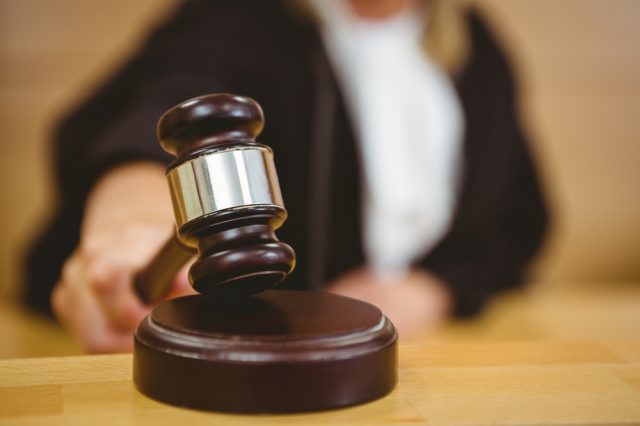 A federal judge in New York issued an order on Monday after a witness in a case repeatedly missed deadlines to respond to a subpoena, using his pregnant wife as an excuse.
It's the latest event in the lawsuit brought by former Republican National Committee Finance Chair Elliot Broidy against the State of Qatar, whom he blames for a recent email hack that targeted him. As part of the case, Broidy subpoenaed documents from New Yorker Joseph Allaham, whom Broidy alleges was a secret operative for Qatar in the United States.
So far, Allaham has yet to turn over any documents, and keeps asking for extensions. In an order filed Monday, Judge Katherine B. Forrest had enough, and excoriated Allaham for blaming his ability to comply with the subpoena on his wife's pregnancy. Now that she is no longer pregnant, Allaham apparently used the birth as an excuse in his most recent request.
"As an initial matter, the Court notes that the circumstance of Allaham's wife being pregnant has now been used multiple times to delay compliance with the
subpoena," Judge Forrest said.
Given this, she continued, the birth of a child shouldn't have been something that took Allaham by surprise.
"All parties have known for some time now that Allaham's wife is pregnant, and therefore the fact that she went into labor is not an 'unforeseen circumstance' that would justify further delay."
One June 6, Judge Forrest gave Allaham and his counsel 72 hours to comply with the subpoena, which she said was "more than enough time" for them to review requested documents and turn them over. She wrote:
[T]he fact that they apparently did not do so (combined with the fact that no response, not even an objection, was filed by the compliance date) further suggests that Allaham never intended to comply with the subpoena or produce any documents whatsoever.
The judge also pointed out in a footnote that Allaham's wife went into labor on June 8, two days after the order, yet he and his attorney have not given any reason for why they weren't working on it on June 7. While the judge recognized the sensitivity of Allaham's situation, she did not consider it any excuse for failing to comply with a subpoena.
"The Court has sympathy for the position that Allaham now finds himself in," she wrote in her order. "That said, the Court will not approve yet another delay of production for documents that should have already been reviewed and produced."
Allaham order on Scribd
[Image via ESB Professional/Shutterstock]
Have a tip we should know? [email protected]