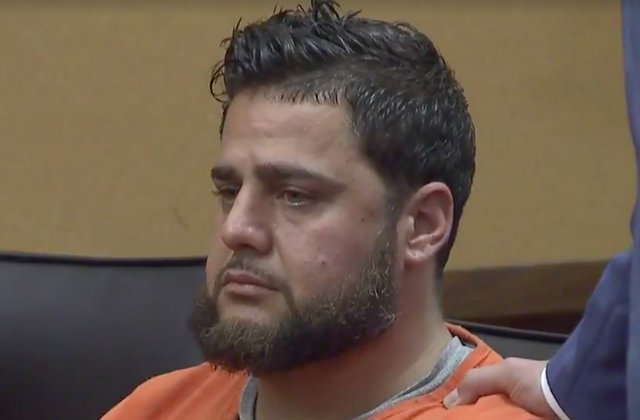 Joshua Gaspar was sentenced to 12 months in jail on Friday at a Cleveland, Ohio courtroom. That said, he'll get six-months credit for time served. It could've been worse for him. A jury acquitted him in August for aggravated vehicular homicide, and driving under the influence of drugs, although they found him guilty on the other charges, including providing false information, and driving under a suspended license.
Prosecutors failed to prove he was culpable in the death of Ohio State Trooper Kenneth Velez on September 15, 2016. Gaspar allegedly swerved on a road to avoid a car, but accidentally–and fatally–hit the officer, who was performing a traffic stop on the side of the road.
His attorney Jonathan Sinn said in court Friday that his client wasn't impaired, and had taken proscribed methadone to fight an opioid addiction.
[Screengrab via Fox 8]
Have a tip we should know? [email protected]