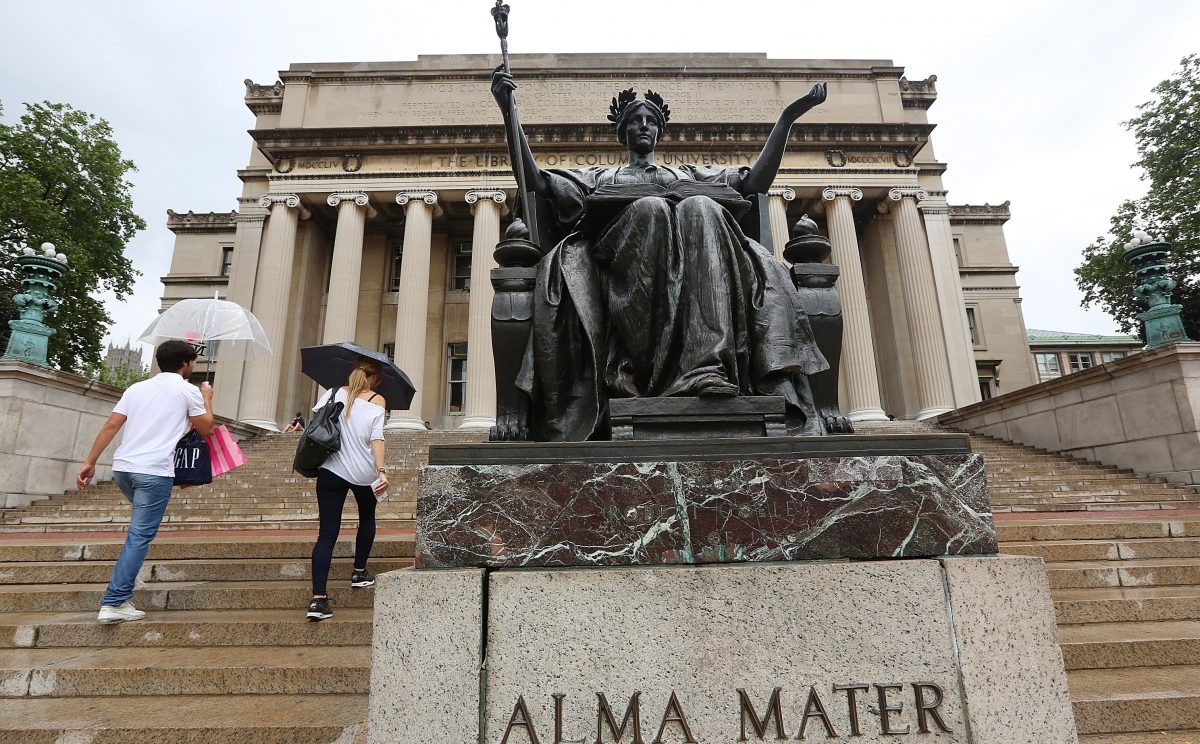 An Ivy League university professor from Belgium accused of sexual harassment apparently complained that U.S. laws prohibiting discrimination are "totally biased against the 'privileged white males,'" according to an email shown in court on Friday.
According to the New York Daily News, Columbia University Prof. Geert Bekaert stands accused of sexually harassing former Columbia finance researcher Enrichetta Ravina. He's also accused of halting Ravina's research and ruining her shot at tenure. Ravina said this was retaliation after she turned down Bekaert's advances.
Ravina's attorney Amy Donehower mentioned various emails Bekaert is alleged to have sent to his colleagues after Ravina complained to school administrators about the treatment she received sometime in 2014. In one such email, Bekaert is alleged to have written:
I am dealing with this harassment case. It's so insane. If this is harassment, the Americans really are pussies.
This email was sent after Columbia administrators met with Bekaert about the accusations and urged him to enlist in s communications training class. Bekaert took the administrators' advice and later discussed the training with a friend in another email. He described his trainer, an attorney, as "a woman who immediately saw through the case and was on my side."
"She also suggested that in the current environment people in my position should simply not work with women anymore, too risky," read the Bekaert email.
He also apparently took a shot at the politicization of the current "legal environment":
The lawyer I spoke to, a feisty 50-year-old, immediately told me that it was very clear I had been played and that the legal environment had gotten too far to the left and was getting abused left and right by people like Enrichetta.
This is one of many occasions in which Bekaert's emails have been used to shore up Ravina's case against the Columbia Business School professor. In attorney David Sanford's opening statement, he alleged that various emails of Bekaert's described Ravina as an "evil bitch, a fucking bitch, an unbelievable bitch, a damn evil bitch, an evil bitch in action [and] and incredible mean bitch."
In comments to the Daily News about the latest emails' contents, Ravina said, "I was shocked. It confirms even more loudly the retaliation and lack of intervention by Columbia."
[image via Mario Tama/Getty Images]
Follow Colin Kalmbacher on Twitter: @colinkalmbacher
Have a tip we should know? [email protected]