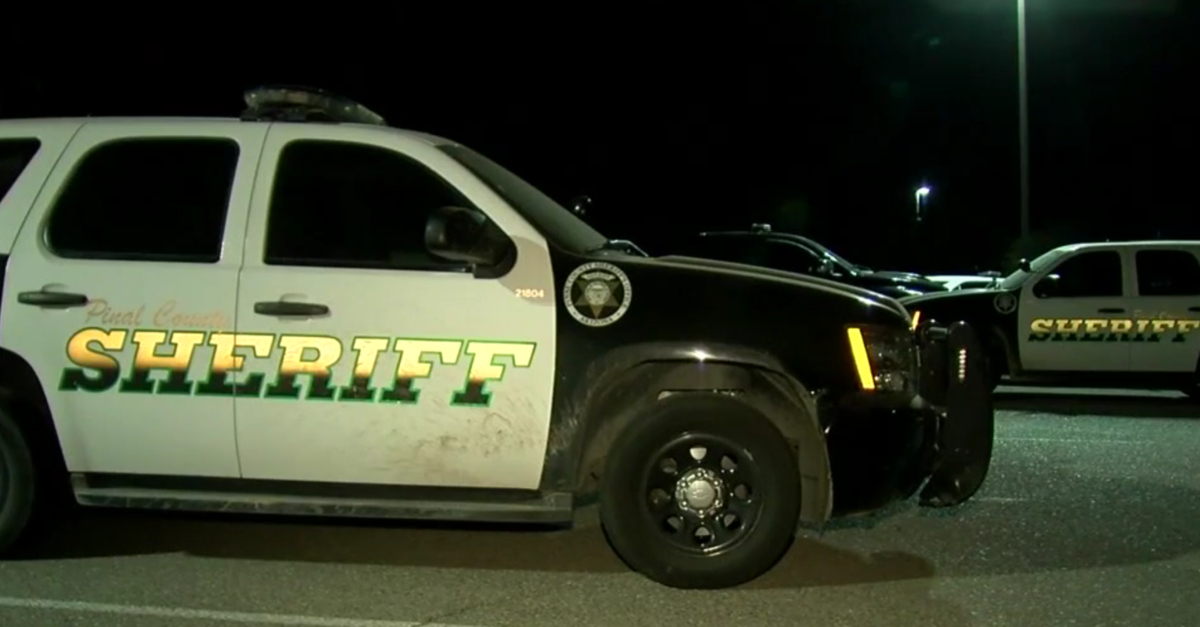 An 11-year-old girl tripped up a would-be abductor using a "code word," according to the Pinal County Sheriff's Office in Arizona.
Police said the child was walking with a friend near a park. A man in a white SUV pulled up next to them, and claimed that her brothers were in a bad accident, deputies said. He said she needed to go with him, but the girl demanded that he tell her the "code word." He didn't know, and he left the scene.
"Kudos to the parents of this child for having a code word and talking about to their children about stranger danger," said Sheriff Mark Lamb. "We hope by putting this out, it will encourage parents to have that conversation and create a plan with their children, so they know what to do if they are in that situation."
This man remains on the loose, authorities said. Other children reported seeing the vehicle "circling the park several times a day," deputies said.
The suspect allegedly covered most of his face while speaking to the 11-year-old in order to hide identifying facial features, but he is described as a white man, maybe in his 40s, with a short beard. Authorities suggested the SUV was described as something possibly similar to a Ford Explorer.
"This one time, it saved my daughter's life," the girl's mother Brenda James told reporters in a ABC 15 report. She said they came up for it a few months previous from a story that she had read.
[Screengrab via ABC 15]
Have a tip we should know? [email protected]