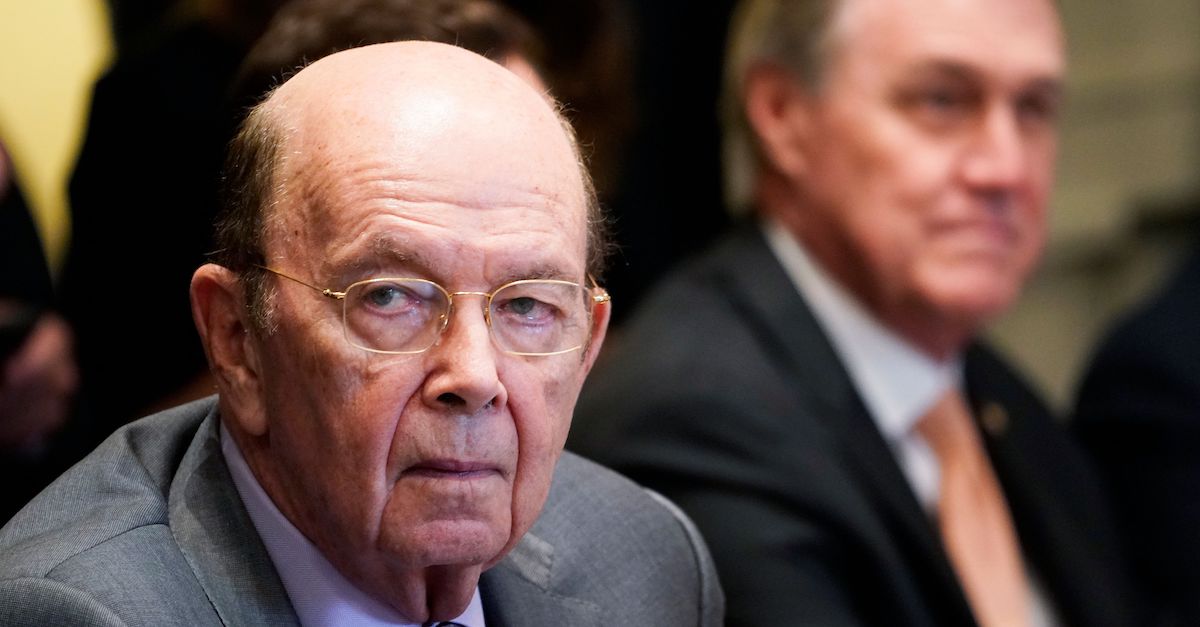 President Donald Trump is reportedly considering possible replacements for U.S. Commerce Secretary Wilbur Ross, whose "credibility" regarding the 2020 Census question requiring people to identify whether they are American citizens or not has been under intense scrutiny.
CNBC is reporting that "three people familiar with that matter" who are also "close to the president" say that Trump wants to replace Ross by the end of calendar year 2018.
WWE co-founder and Small Business Administration head Linda McMahon is reportedly the frontrunner. Head of the Overseas Private Investment Corporation Ray Washburne has also been named as a potential replacement.
The White House has not commented, but there was a response from a "senior administration official close to Ross."
The person said "There is no indication that Secretary Ross will be gone any time soon," and pointed to Ross's "significant wins for the president's trade agenda."
Most recently, Supreme Court Justice Ruth Bader Ginsburg denied the Department of Commerce's request for a stay in the 2020 census question case, despite opposition from conservatives on the court.
Plaintiffs in the case have long argued that an "unconstitutional and arbitrary decision [was made] to add a citizenship demand to the 2020 Census questionnaire," a question that would "fatally undermine the accuracy of the population count and cause tremendous harms to Plaintiffs and their residents."
U.S. District Court Judge Jesse M. Furman, who is presiding over the case, ruled that Ross had to sit for deposition in the lawsuit over the controversial question, specifically pointing to issues with Ross's "credibility" and "intent."
"Applying well-established principles to the unusual facts of these cases, the Court concludes that the question is not a close one: Secretary Ross must sit for a deposition because, among other things, his intent and credibility are directly at issue in these cases," Furman wrote.
Furman had already ruled that plaintiffs plausibly argued the Trump Administration acted with "discriminatory animus" by attempting to include the controversial question on census forms. Furman said that due to the public interest, Secretary Ross would have to sit for a deposition for the sake of transparency.
"Most significant, the Court found reason to believe that Secretary Ross had provided false explanations of his reasons for, and the genesis of, the citizenship question," Furman said.
[Image via Mandel Ngan/AFP/Getty Images]
Have a tip we should know? [email protected]